A down week for the Nintendo Download sees Boxboy! + Boxgirl! take the top billing, though there are a few other titles worth checking out.
What is a Boxboy?
I don't think I'm the target market for Boxboy! + Boxgirl!. A minimalist puzzler, the new arrival to the eShop has a distinct look to it, though it's a very plain one. Even so, if you're into puzzle games, this might be one to check out.
This week also brings SteamWorld Quest: The Hand of Gilgamech. If you liked the past SteamWorld games, you of course will want to check this one out too, though be warned that the title actually refers to the gameplay. The Hand of Gilgamech is a card game.
Scroll down for the rest.
Nintendo eShop on Nintendo Switch
BOXBOY! + BOXGIRL! – As Qbby or Qucy, you'll create boxes and use them to surmount more than 270 puzzling stages – the most in the series to date. The box planet is plagued with obstacles, so jump, climb, drift, ride and warp your way past them in three modes, complete with their own stories, stages, challenges and techniques. You can even team up for a two-player adventure starring both star-crossed boxes. The BOXBOY! + BOXGIRL!game is available April 26. A free demo for the game is now available in Nintendo eShop.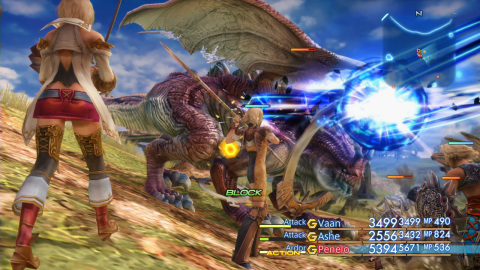 FINAL FANTASY XII THE ZODIAC AGE –The high-definition remaster of FINAL FANTASY XII THE ZODIAC AGE introduces several modern advancements, including reconstructed battle design and a revamped job system. The FINAL FANTASTY XII THE ZODIAC AGE game is available April 30.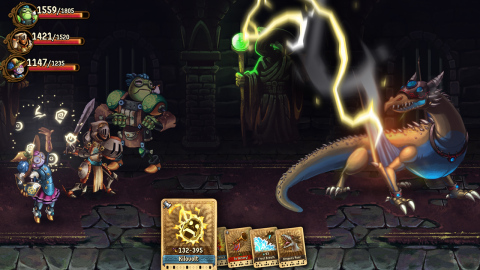 SteamWorld Quest: Hand of Gilgamech – SteamWorld Quest: Hand of Gilgamech is the role-playing card game you've been waiting for! Lead a party of aspiring heroes through a beautifully hand-drawn world and intense battles using only your wits and a handful of cards. Take on whatever threat comes your way by crafting your own deck, choosing from over 100 unique punch-cards. 
Activities: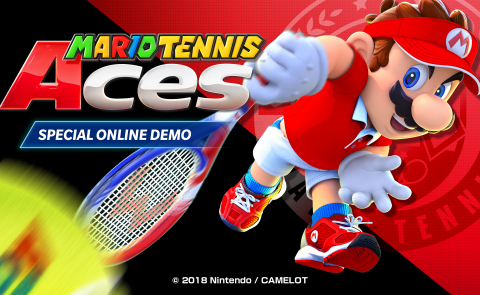 Mario Tennis Aces: Special Online Demo – Get ready to swing into action with the Mario Tennis Aces: Special Online Demo. Hop online* and fight your way to the top of the in-game bracket before the event is over. Test your skills in frenetic singles tournament matches, and gain points based on your victories. Players who participate can unlock Mario's classic overalls outfit and use it in the full version of the game (sold separately). This demo event is active only from noon PT on April 26 to 9 p.m. PT on April 28.
Nintendo eShop sales:
Praise the sun! Starting at 9 a.m. PT on April 25 and running until 8:59 a.m. PT on May 8, DARK SOULS: REMASTERED for Nintendo Switch is 30% off!
Nintendo eShop on Nintendo Switch, Nintendo 3DS and Wii U
Also new this week in Nintendo eShop on Nintendo Switch:
Also new this week in Nintendo eShop on Nintendo 3DS: