One of Nintendo's bigger releases of 2019 hits this week with Yoshi's Crafted World. It's joined by Darksiders, Power Rangers, and more.
Crafty
Pretty clearly, Yoshi's Crafted World is the biggest game this week to hit the Switch. The title is the first for the little green dino in a while, and continues the "paper/craft" look that Nintendo seems to be in love with.
If you've played the free demo, then you know what to expect. If you haven't, it's fairly classic Yoshi stuff, but with a homemade spin. In other words, Crafted World looks great and plays well too.
Not that it's alone this week. There are a whole bunch of quality games hitting the eShop, including Power Rangers: Battle for the Grid, and the original Darksiders.
Nintendo eShop on Nintendo Switch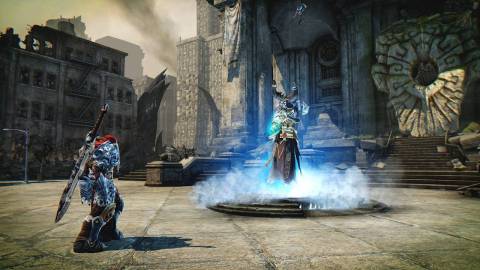 Nintendo eShop sales:
Activities:
Also new this week in Nintendo eShop on Nintendo Switch: