Doom vs the FF is always a classic, and this one's looking like a standout. There's a lot on the line as Herald of Doom comes to a close.
Doom(ed)
There just aren't many villains in comics like Doctor Doom. The monarch and ruler of Latveria has been both hero and villain in the last few years, though now he seems at his very worst.
That's something that the reformed Fantastic Four are about to learn, as writer Dan Scott brings the team face to face with Doom in the finish of Herald of Doom.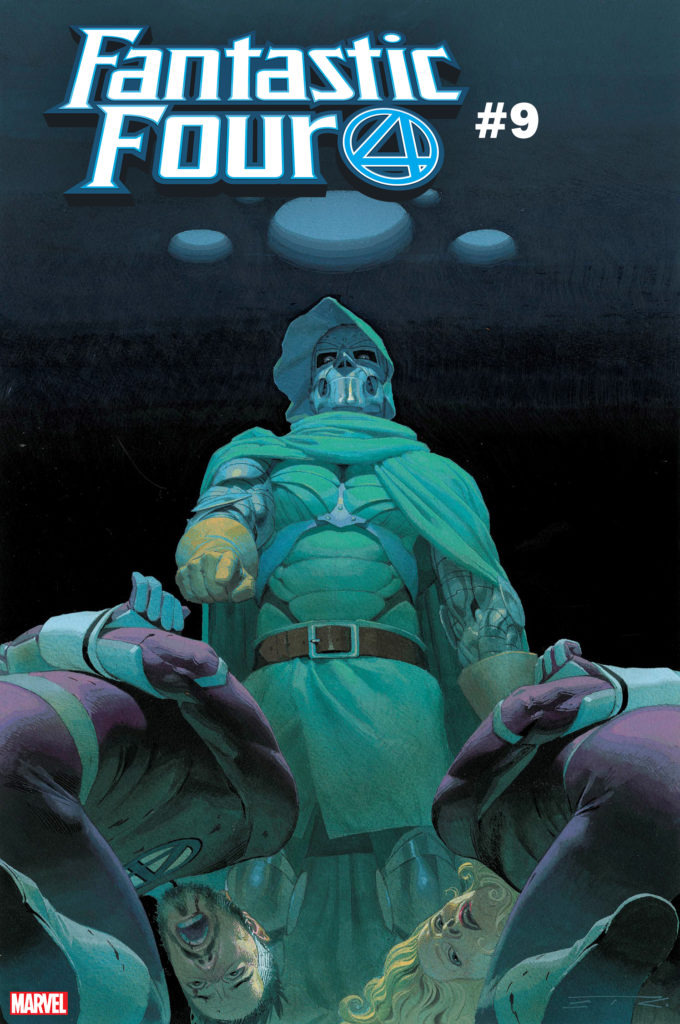 This April, the fate of Latveria, the world, and the balance of Cosmic Power in the Marvel Universe all rests on one big decision – and one cruel act will forever change the relationship between the Fantastic Four and Victor Von Doom! It's the terrifying, epic, and final chapter of "Herald of Doom," coming this April, and Marvel is excited to reveal a brand-new cover from series artist Esad Ribic!

"This isn't about heroes or villains," teases series writer Dan Slott. "This is about justice. Reed Richards and his team were warned what would happen if they illegally entered Latveria. The word of Doom is final. This is out of his hands. For their crimes against this sovereign state, the sentence is…DEATH TO THE FANTASTIC FOUR!"

Marvel Comics press release
Fantastic Four #9 hits stands on April the 24th.