Diamond Select Toys has a nice surprise of an exclusive lined up for NYCC. Their Minimate line of Battle Beasts is apparently still very much alive.
Battle Beasts!
I was under the impression that DST's Battle Beasts was pretty much done as a line. We hadn't seen much from the Minimate series in a while after all, while other 'Mates were rolling on. Now here we are though, and there's indeed a fresh Beast coming up.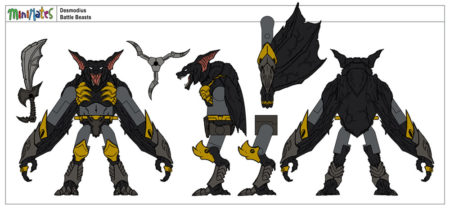 Desmodius has been announced, and will be an NYCC exclusive figure. You'll be able to find the bat-like Battle Beast at the company's booth, which is at booth #1644. As with the rest of the Minimates figures, the little guy will stand in at 2″ tall, and feature 14 points of articulation. Despite the size, these are some cool little figures.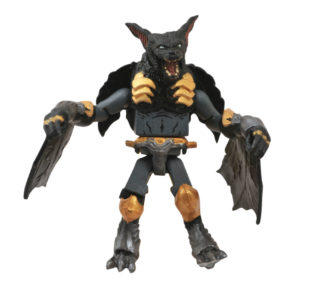 Aside from the exclusive figure, there are of course plenty of other cool things happening with DST at NYCC.
DST's panel and signings will happen on Saturday, Oct. 6, and feature designers Nelson X. Asencio (Marvel Gallery, Milestones, Premier) and Caesar (Marvel Gallery, DC Gallery), and sculptors Eli Livingston (Alien, Predator, Cthulhu) and Jean St. Jean (Classic Batman, Marvel Select, Premier). DST President Chuck Terceira will also be on hand for the panel from 12:00-1:00 in Room 1C03.

Following the panel, the designer signing will run from 1:30 to 2:30, and the sculptor signing will happen from 2:30 to 3:30, both at booth 1644. There will be free postcards on hand for them to sign, but fans are welcome to bring their own items, as well as purchase items in the DST store.