Xbox All Access is indeed real. Microsoft has confirmed that the new subscription will combine Live Gold, Game Pass, and the Xbox One console itself.
Rumors become reality
If you haven't been paying attention, All Access is a pretty interesting little plan. It was rumored to be coming up for a while, and today Microsoft has confirmed that it indeed is. The new system will be a separate thing from the current a'la carte slate of offerings though, so no worries there if you'd rather continue on as you are now. If not though, or if you've yet to pick up an Xbox One, then this might be for you.
All Access lets gamers pick up a console of their choice, whether that's an S or an X. Included with that console (under All Access) is a subscription to Game Pass and Xbox Live Gold. Live Gold of course, is the oldest service that Microsoft offers under the Xbox' online system. It allows for online play, as well as the ability to grab some free games every month, that you'll own as long as you have the subscription active.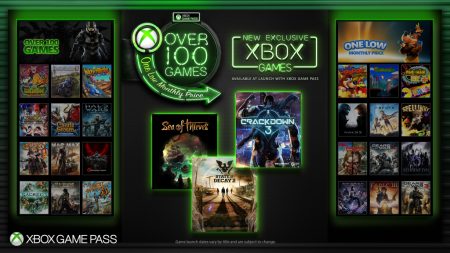 Game Pass is much newer, and I feel is a little bit under-appreciated. A subscription allows gamers to access and play a slew of Xbox One games on the fly. And many of these are new titles too, like Sea of Thieves, which arrived pretty much at launch.
A contract for a console
Contracts will run for 24 months and will start at $21.99 USD per month for the S, which saves you $60 USD off the total price. The second contract runs $34.99 USD for an X, with the total savings being just $20.
That's not a huge savings by any means, either way you go. Though it might allow for a much more eager set of buyers, since the plan allows for the console itself to be paid off over two years, instead of all at once. The plans should be available either now or very soon, and will be limited in nature. As industry site MCV points out, this could be an elaborate test to gage the viability of a program like this.
If it does work, and Microsoft ends up "selling" a bunch of Xbox One's through it, then you might see a lot more of stuff like All Access.
Source: MCV