No, that's not a joke headline, though it certainly sounds like one. Apparently, the Guardians of the Galaxy are on the way out, and the Asgardians of the Galaxy are coming in.
For Asgard?
For a while now, it's been known that Guardians of the Galaxy was on the way out, as a comic. While the movies are definitely continuing into a third installment, the comic book will be ending its run this year. And in its place? Asgardians of the Galaxy.
Yes, that might sound like a joke, but it's not. Well, apparently it's not, because we got this teaser in today:
THE GUARDIANS OF THE GALAXY ARE NO MORE…
WHO ARE THE ASGARDIANS OF THE GALAXY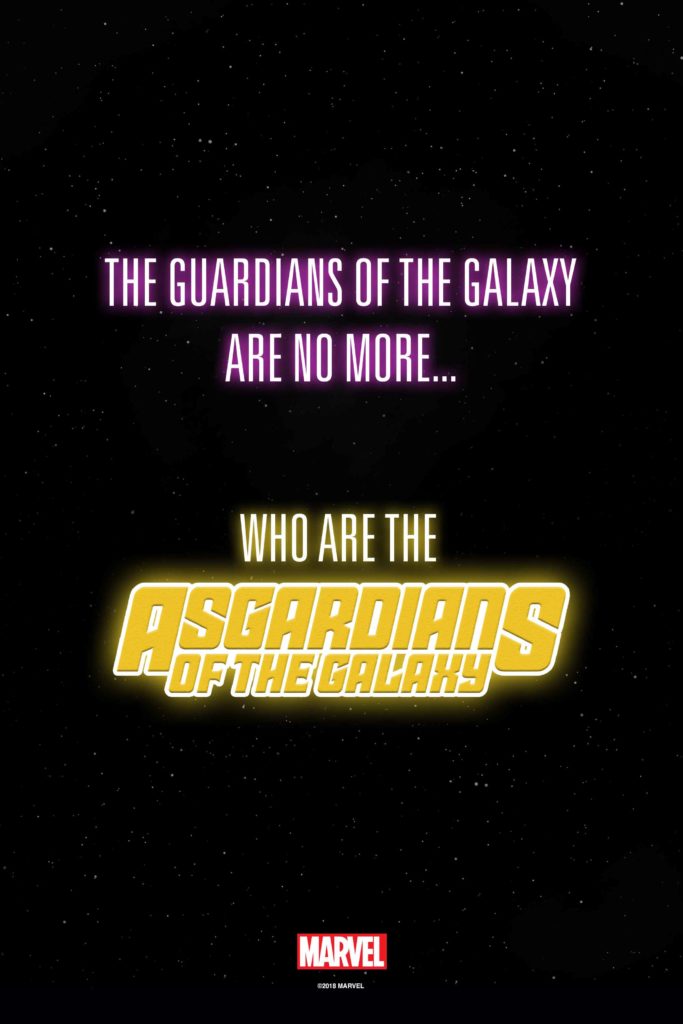 So what does that mean exactly? I have no idea, but then again that's probably not too surprising since I'm not the biggest GotG fan out there. What I know of the current team is gleaned from the Infinity Countdown series, in which they play a very big part.
Could Infinity Wars be leading into the deaths of the Guardians? Or maybe, it could be a simple breakup of the modern squad. And just who would make up an Asgardian team of Guardians? Would Thor pull double duty, as both a Guardian and an Avenger?
Maybe this could be a potential home for Jane Foster's version of the thunderer. We'll find out at some point this year, presumably once Infinity Wars comes to a close.