Pokemon is back this week, hitting the Nintendo Switch for the first time with Pokemon Quest. Though that's the headline game, there are a few others to chat about too, specifically some classically themed titles.
Stealth excellence
Yes, there's Pokemon in this week's download. We have a full preview of it up as of yesterday, penned by our own Ninten-guru Michael. Spoiler: he wasn't impressed. Mike likened Pokemon Quest to a mobile game, saying that he wasn't completely dissatisfied with it, but that it basically left him wanting a fuller experience.
Not that you should worry if that's not your cup of tea. It's really what else is out this week though, that should be catching your eye. Namely, some retro goodness.
Bloodstained: Circle of the Moon is finally out on Switch, and it is excellent. I spent some time with this NES-like, ode to Castlevania, and it is shockingly fun. Not to mention wonderfully imaginative. The 'vania themes are unmistakable, though Circle puts its own spin one all of them. Though I'm not entirely sure that some of this could have been done on an actual NES…
Past that one, there's also Joe and Mac Caveman Ninja, an actual SNES and arcade classic. This is an old school side-scrolling action title/platformer that I have some fond memories of. It might just be worth a look if that sounds like something you might be into as well. And then, there's Fox n Forests.
Another classically designed game, Fox n Forests looks and feels like it could have been a Genesis game back in the 90s. And yes, that is a very good thing. We have a full review coming up for this one today or tomorrow, so I don't want to spoil too much, but it's tons of fun.
As for the rest, well there is plenty of it, though not too much more that is probably worth your time. Check it out below.
Nintendo eShop on Nintendo Switch
Pokémon Quest – Set off for adventure in the Pokémon Quest game. Venture out with your Pokémon buddies on expeditions across Tumblecube Island in search of loot in this free-to-start action-adventure for the Nintendo Switch system. Modify your Pokémon buddies with discovered Power Stones to make your ultimate expedition team. With a cube-shaped art style, Pokémon Quest is unlike any Pokémon game you've seen before. The simple gameplay makes it easy to hop into expeditions and start exploring Tumblecube Island with the help of your Pokémon buddies. Afterwards, head back to your base camp where you can use the loot you found during your adventure to befriend more Pokémon. Attract various Kanto Region Pokémon to your base camp by cooking up dishes made with collected ingredients! You can even decorate your base camp with fun items that provide helpful bonuses that make your expeditions more beneficial.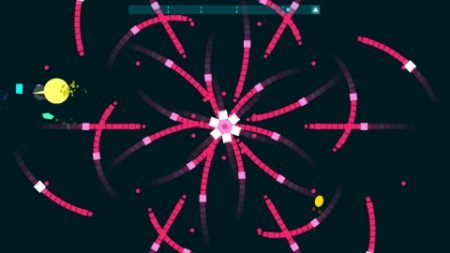 Just Shapes & Beats – Just Shapes & Beats is a chaotic co-op musical bullet-hell based on three simple things: avoid Shapes, move to the rad Beats, and die, repeatedly. It's a new spin on SHMUPs, adding a layer of co-op that's at the core of the game: 'cause everything is better with friends. Hits like a ton of bricks straight into your eardrums and your eyeballs; BAM! (Additional accessories may be required for multiplayer mode. Sold separately.)
West of Loathing – West of Loathing is a single-player slapstick comedy adventure role-playing game set in the Wild West of the Kingdom of Loathing universe. Traverse snake-infested gulches, punch skeletons wearing cowboy hats, grapple with demon cows and investigate a wide variety of disgusting spittoons. Explore a vast open world and encounter a colorful cast of characters, some of whom are good, many of whom are bad, and a few of whom are ugly.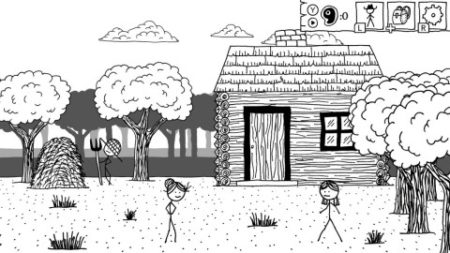 Nintendo eShop sales:
Nintendo eShop on Nintendo Switch, Nintendo 3DS and Wii U
Activities:
Mario Tennis Aces Pre-Launch Online Tournament Demo Event – The Mario Tennis Aces game launches

June 22

, but we're offering an early chance to polish your skills in the Pre-Launch Online Tournament demo event featuring online tournament mode. Jump online and fight your way to the top of the in-game bracket in frenetic tennis matches. The more rivals you beat, the more points you will earn, which will unlock more playable characters in the demo. This event will only be active for the short time period between 6 p.m. PT on

June 1

and

11:59 p.m. PT

on

June 3

. By participating and keeping your save data, you can unlock Mario's classic outfit in the full version of the game once purchased, so don't miss out!
My Nintendo Rewards – My Nintendo is kicking off your summer vacation with new rewards. You can redeem your points and receive up to 50 percent discounts on some fun select games:

Getting together with friends? These games feature multiplayer* fun!

Tank Troopers, Kirby Fighters Deluxe, Luigi's Mansion: Dark Moon

Try these fun adventures that are even more fun with friends.

Fantasy Life, Pocket Card Jockey

Traveling to France this summer? Get the Nintendo 3DS Guide: Louvre software!
Having a staycation this summer? These games are fun to play by yourself or with a buddy.*

Paper Mario: Color Splash, Mario Strikers Charged, Mario Hoops 3-on-3
*Additional games and systems are required for multiplayer mode and are sold separately.
For more info, please visit https://my.nintendo.com.
Also new this week: