Fantasy, sci-fi, and steampunk collide in a book that seeks to offer the best of all three genres. Though sections of the varied content might not appeal to all, "The Art of Fantasy, Sci-Fi and Steampunk" is an undeniably gorgeous volume.
Not just punk
For some reason, I was under the impression that this book was all about steampunk. Not that I'm even all that big of a fan of the style of fiction, but that's what I had thought. It's definitely not though. Actually, parts of it feel like the exact opposite of steampunk.
That's due to the fantasy elements present. The sci-fi fits in a little better, but the fantasy can really be a bit jarring as you flip from some cool but dreary imagery to, say, Alice in Wonderland. Not that I'm really complaining.
The Art of Fantasy, Sci-Fi and Steampunk might be a "best of" from different genres, but all of them are offered with a detailed and beautiful presentation.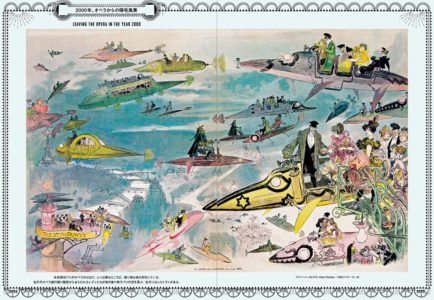 An amalgam of contents
The first thing you'll notice here, when you crack the soft-cover book open, is that everything is in Japanese. Well, not everything, but Hiroshi Unno has penned this in his native tongue, and only parts of it have been translated. That might sound like an issue for an english speaking person, but it's really not.
The illustrations do the talking here, and Unno has done a phenomenal job in assembling them all into a supremely cool tome. What you get in english, are chapter titles and a few short stories sprinkled throughout. Again though, it's not really necessary to be able to read the text to enjoy the book.
Post-introduction, you'll find a total of four chapters. The first is devoted to The World of Gothic and Steampunk, the second to The Victorian Wonderland and the Origins of Sci-Fi and Steampunk, the third to The London Underworld, and the last to The World of Fantasy Illustration (Adventures in Wonderland). It all does come together, but as I said some of the sections tend to go better together than others.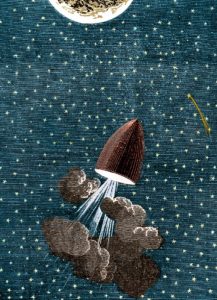 In each, you'll find things like astronomical charts, cross sections of ships, and even illustrations from The Divine Comedy and The Last Judgement. Add to those pages showing off art depicting natural scenes, demons and fairies, and even the cover of a Black Sabbath album and you start to get the picture of the incredible scope of the work presented here.
This is a deep book, loaded with content from Jules Verne to Frankenstein. If you're into any or all of this stuff, I have a hard time believing that you wouldn't enjoy what's between these covers. It's not a "complete works", but more of a "best of".
Speaking of, the presentation itself is very different
I find that most all western art books are hardcover. This isn't. I don't know if that's typical or not for publisher PIE, but I actually found myself liking it quite a bit. It's different than what I'm used to and that made it feel a bit more interesting. Your mileage may vary.
Moreover, the pages themselves are of a unique composition. It's incredibly fun to thumb through though. Paging from fantastic image to image (some of which you will definitely recognize) is a joy. The matte paper is of a hearty stock and has a nice weight to it. It's also all but impervious to fingerprint, which is nice. Although it's not common, I have art books that will leave smudges.
The Art of Fantasy, Sci-Fi and Steampunk presents all of the imagery in the book in amazingly deep color as well. And I don't mean that metaphorically; the colors are gorgeously deep in this book. That wasn't something that I expected since the pages again are not glossy, but this is an extremely good looking selection of artwork. I really liked how the paper type was used here, and the quality that it offered.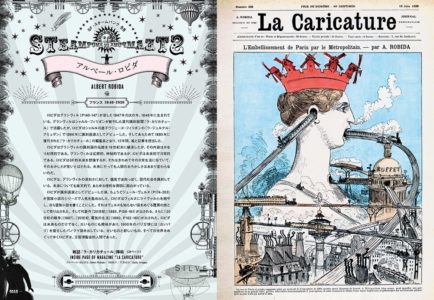 An instant classic
If it sounds as though there isn't much I'm saying to the negative, then you have the right idea. The Art of Fantasy, Sci-Fi and Steampunk is an excellent book, that I'm more than a little pleased made its way to us here at BG. Not only was I pleasantly surprised by it, I'm happy to give it a permanent place in my library.
The Art of Fantasy, Sci-Fi and Steampunk
Release Date: June 1st, 2018
Publisher: PIE
Written by: Hiroshi Unno
Classic pop culture art, explored
I'm sold on the construction, though you might not like the soft cover or the matte pages - 87%
That said, the color of the various pieces is incredible - 93%
Gorgeous selection of art, though maybe too varied? - 90%
I love this book. The matte paper, the soft cover design, and even the scent of its pages all scream quality (yes, even with the soft cover). And the content itself? It's exhaustive, including stuff from almost every corner of the pop culture sphere, as to sci-fi, fantasy, steampunk, and more. Instead of modern stuff, Hiroshi Unno dove headlong into the classics, and did so with a stunning amount of care. This one's worth your time.