This is a bit of a stunner, especially for those with good memories of the store. Nevertheless, and even though it seems impossible, several news outlets are reporting that toy retailing giant Toys R Us could be completely gone as early as next week.
A sad day for an industry
First, this isn't a definite. Don't get overly upset just yet, though you probably should be ready for what is starting to seem like an eventuality. And by that, I mean the complete closure of Toys R Us. Honestly, we probably should have seen it coming.
It wasn't long ago that Toys R Us announced that it was going into bankruptcy, and that it would be closing a whole mess of stores. I admit I was one of those people who thought that the company would rebound, though it seems now that that might not be in the cards.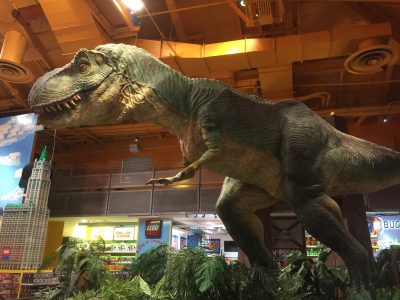 Most news outlets seem to be reporting the same timeline for a complete closure too. Basically, it looks like TRU might be gone as of next week. Yes, that's really fast.
According to some reports, this might stem from this past Holiday being an extremely lackluster one for toys. Fingers wag at video games for that of course.
That poor Holiday plays into another set of numbers too, one that doesn't make the industry on the whole look all that healthy.
Apparently, DC Comics action figure-maker Mattel's overall sales fell some 12% this Christmas season, and they weren't alone. Hasbro owns licenses to Star Wars, Marvel Comics and lots more, but they also reported sales falling. Those are a pair of giants with licenses that are known to be tried and true.
If big names aren't enough to keep parents, kids, and collectors buying like they used to, is anything? Maybe not. And though it's certainly way too early to tell, we might be seeing a big shift in the market.
The "toy aisle" is becoming the norm, and the toy store fading away.
Source: WPIX