In the midst of the SNES launch, don't forget that AtGames' lineup of retro gaming consoles is landing in stores as well.
Classic
If you're an Atari or Sega Genesis fan, then you might be pleased to learn that the SNES isn't the only classic console out there today. Far from it actually. AtGames' latest round of retro consoles is hitting stores now.
Both Atari and Sega-themed systems are now available, and include a number of pre-loaded titles. Also kind of neat is that, while the SNES Classic has no cartridge port, the Genesis does. So you can play most of your original games on it, if your favorites aren't included in the box.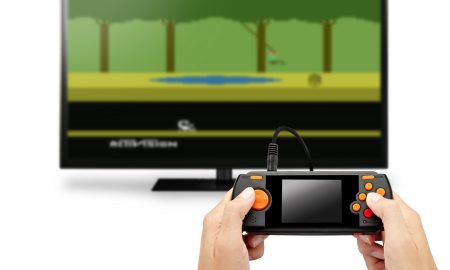 If you're looking for something a little more collectible though, the Gold edition of the Atari and the Genesis Flashback are still on the way. What's the difference? In the case of the Atari, more games basically. As for the Genesis, the Flashback is the one that actually looks like a mini first generation Genesis. Kind of like the Nintendo retro consoles, but for Sega. Actually, it'd probably fit in quite nicely next to the SNES Classic, if you're able to score one.
The Atari Flashback 8 Gold lands on the 28th of October, while the Sega Genesis Flashback is set to hit on November 10th.
Updated versions of both the Atari and Sega portable consoles are out there too today. So it's a busy Friday if you're a retro game fan.