Still looking pretty good is the sole entry in the "realistic" racing genre on the Nintendo Switch. Check out a second installment of new cars for Gear.Club Unlimited.
Start your engines
Gear.Club Unlimited has been getting a fair deal of guff from some gamers. But honestly, and keep in mind I'm not a huge race-fan, it looks solid. Granted, I haven't played it either, but the game has some nice looking graphics and a nice selection of cars to race. It might not be Forza, but it's not trying to be.
If you've been following along with its development, then you'll be happy to see the second (and final) list of included autos.
And they are: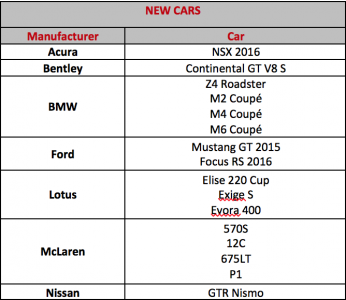 The above cars join the already announced list of playables. Those include cars from Alpha Romeo, Chevy, Jaguar, and Mercedes (among others). In total, the game will offer 32 cars to race around in, all of them licensed.
Developed by Eden Games and published by Microids, Gear.Club Unlimited will pull onto the Nintendo Switch on December 1st. Interested? Check out the look of a few more of the cars listed above in the gallery below, and click here for the full list of the previously announced rides.