The publisher has announced a new edition of the game will be released later this year.
The Facts
In a post made to their official site on Aug. 21, 2K announced a new anniversary edition of the "Bioshock Collection" would be released on Nov. 14 to commemorate the first game's 10th anniversary. The new edition will be available exclusively from GameStop and the 2K store for the Playstation 4 and Xbox One, and will include a new Big Daddy and Little Sister statue for $199.99. The standard "Bioshock Collection" will be discounted at certain retailers as well.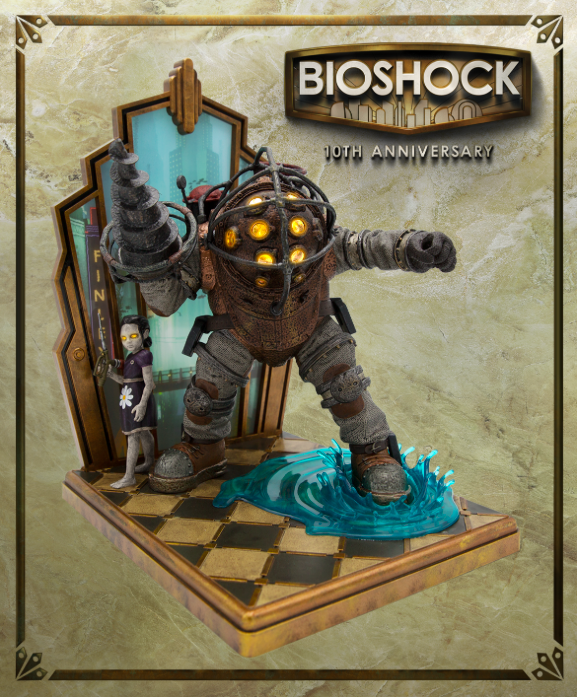 The company also extended its thanks to the "Bioshock" fan community for their support over the years.
"In the decade since that first bathysphere ride 18 fathoms under the sea, your support has blown us away," 2K said. "From the stories you've shared to the fan art you've created to the insanely creative, intricate and detailed cosplay projects you concocted – your passion humbles us even now. For that alone, we owe the whole BioShock community our thanks."
Author's Take
It's great that 2K is celebrating "Bioshock's" 10th anniversary, but $199.99 is a lot just to get a statue. It also doesn't help that past editions have come with vinyl soundtracks, custom cases and DLC on top of figures.