All three types of play in Sonic Forces will be on hand at Gamescom, including classic, modern, and those custom characters.
More Sonic is always a good thing. Mostly.
These days, Sonic is riding high. The character has had a big release this week with Sonic Mania, which we'll have a review of soon, and has another new title in the wings. That'd be Sonic Forces of course, a game that continues to look very interesting.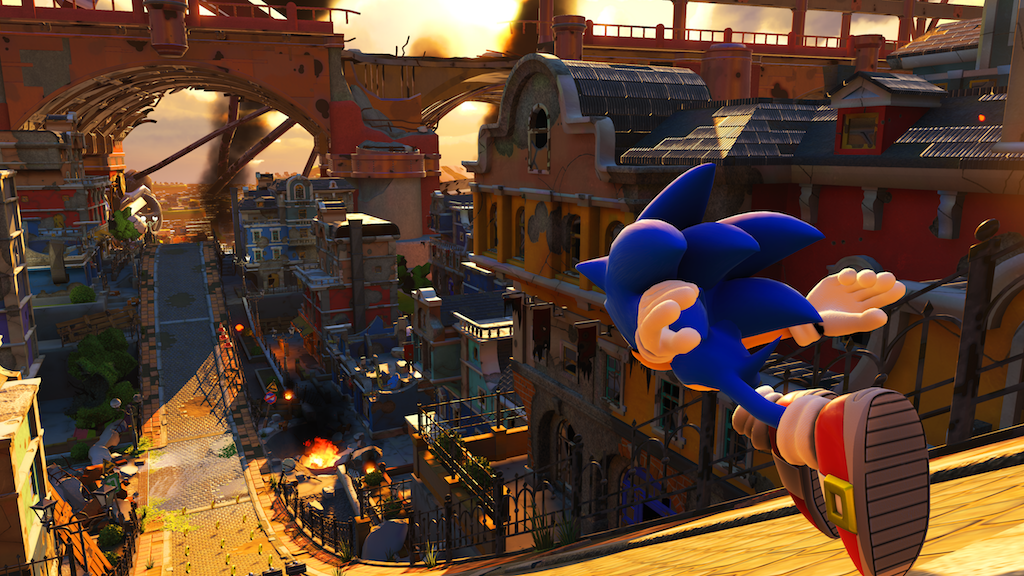 Following in the footsteps of Sonic Generations, Forces allows gamers to play as both classic Sonic and modern Sonic. But then there's the curveball of being able to play as a totally new, custom Hero. A series first, gamers will actually be able to create a Sonic Universe character and play as him/her in-game. Interesting stuff.
At the European Gamescom show (kicking off August 22nd), Sonic Forces will be showing off a world that's been already dominated by Doctor Robo- I mean Eggman. And did I mention that his henchmen are Chaos, Metal Sonic, Shadow, and Zavok? Well I did now. I'm getting the feeling that Sonic Forces is going to be chock full of nods to the series' past.  If that's the case, then I couldn't be happier.
The game will be playable on the PS4 at the show. And you bet we'll have trailers and video for you as it hits. I'm sure there'll be plenty more on Sonic Forces too, between now when the game arrives at retail this Holiday Season. Expect it for the Xbox One, PS4, and Nintendo Switch.