The highly acclaimed JRPG will receive a full anime adaptation in 2018.
The Facts
In a post made to the company's official twitter account on July 30, Atlus revealed that "Persona 5" would receive a full television anime series produced by A-1 Pictures in 2018. A-1 Pictures was also responsible for the animated special "Persona 5 The Animation: The Day Breakers," released in September of 2016 shortly before the game's Japanese launch.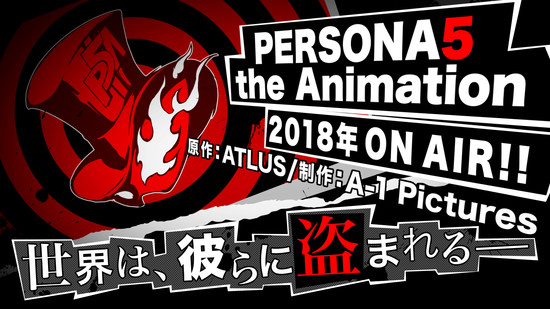 Persona 5 follows the adventures of a transfer student and his allies known as the "Phantom Thieves of Heart." Having awakened their inner Personas, they steal the ill will from people's hearts and battle supernatural forces in the process, using their powers to reshape the world as they see fit. The game has received wide spread acclaim for its story and characters, with some calling it one of the best RPGs of all time.
Author's Take
It's no big surprise that "Persona 5" is being adapted into an anime. The series has already received several animated offerings, from the films produced for "Persona 3" to the "Persona 4" animated series.
All the same, its exciting to see the game making the jump to other forms of media. Stay tuned for more information as its made available.