The 20th anniversary celebration film will screen for two days, courtesy of Fathom Events.
The Facts
On July 31, Pokémon Company International announced that they had teamed with Fathom Events to bring the newest "Pokémon" film outside of Asia. The movie will be screened in locations around the world on Sunday, November 5, and Monday, November 6.
The film was originally released July 15 in Japan, grossing 516 million yen (roughly $4.61 million) in its first two days and ranking #1 at the box office.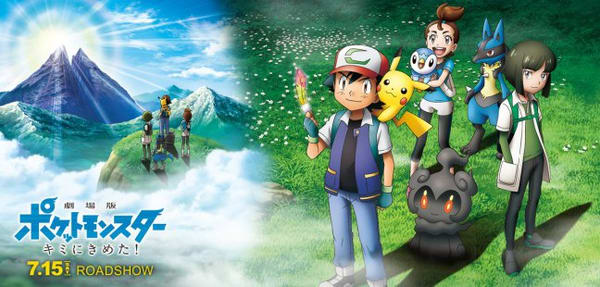 The Pokémon Company describes the film as follows:
Pokémon the Movie: I Choose You! is an origin story highlighting Ash and Pikachu's first meeting and their adventures as they search for the Legendary Pokémon Ho-Oh. The iconic pair encounter familiar faces along the way, new characters including Trainers Verity and Sorrel, and even a mysterious new Mythical Pokémon, Marshadow. Challenges and epic Pokémon battles abound in this unique new story about the beginning of one of the most beloved friendships in popular culture.
[Source:
Anime News Network
]
Author's Take
Even if its only for two days, this is a great opportunity for fans and newcomers alike to see "Pokémon" on the big screen. Hopefully some theatre listings will be released soon.