Next time, on a very special Nintendo Download… Oh wait, no I'm sorry, that should read "very personal", mainly 'cause Miitopia is here.
Mii and you
Are Mii's still relevant? Before you answer that, consider that Nintendo is throwing a fair bit of weight behind Miitopia, the latest 3DS title from the company. The game is an RPG, one that stars your Mii and its pals.
This week actually brings a double dose of 3DS gaming goodness, with Hey! Pikmin also hitting for the platform. Meanwhile, the Switch actually gets some more attention this week too, with Namco Museum and Overcooked: Special Edition.
All in all, that's not a bad week. Have a look at the full listing below.
Nintendo eShop on Nintendo 3DS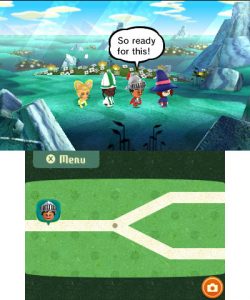 Miitopia – Since the dawn of ever, warriors have banded together to fight evil. Now … Mii characters based on your favorite people must unite to do turn-based battle and save Miitopia! Cast them in roles across the kingdom, manage friendships and give them jobs with distinct stats, abilities, gear and custom looks. The Miitopia game will be available on

July 28

.
Hey! PIKMIN – Captain Olimar has crashed on an unknown planet inhabited by Pikmin. Get a new perspective on his adorably fierce partners as you fight to fuel his ship in his first 2D platformer. Hey! PIKMIN is also the first Pikmin game for the Nintendo 3DS family of systems. The 2D game will be available on

July 28

.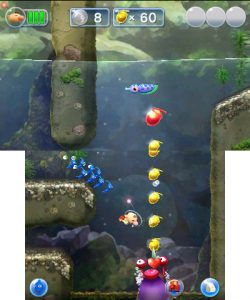 Nintendo eShop on Nintendo Switch
Overcooked: Special Edition – Working as a team, you and up to four* fellow chefs must prepare, cook and serve up a variety of tasty orders before the paying customers storm out in a huff. Overcooked: Special Edition features all the exhilarating (and enraging) kitchens from the main game, as well as both expansions, "The Lost Morsel" and "Festive Seasoning." Sharpen your knives and dust off your chef's whites – there isn't mushroom for error, and the steaks are high in these crazy kitchens!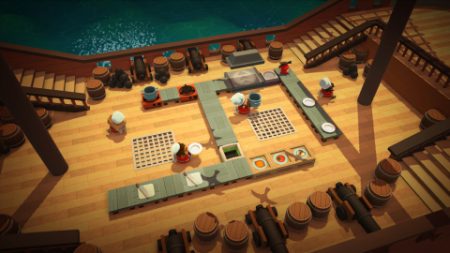 NAMCO MUSEUM – Play some of the most popular Namco games, anytime, anywhere! Enjoy classics such as PAC-MAN™, GALAGA™, SPLATTERHOUSE™and TOWER OF DRUAGA™, or play games including ROLLING THUNDER™, SKYKID™ or TANK FORCE™ with friends and family.
Nintendo eShop sales:
Nintendo eShop on Wii U and Nintendo 3DS
Activities
My Nintendo Rewards – The New Nintendo 2DS XL system will be available on

July 28

. To celebrate the new hardware release, My Nintendo is offering rewards to help fill any system in the Nintendo 3DS family with fun new experiences. For the artists among you – and for people who just like to doodle from time to time – we have Swapdoodle rewards.** We're also offering two sets of My Nintendo exclusive DLC, each containing three new stationery designs. You can get them by redeeming some of your Platinum Points.

Nikki's Friend Theme
Swapdoodle DLC: Nikki's Simply Adorable Animals
Swapdoodle DLC: Super Mario Basic Lessons
Swapdoodle DLC: Wind Waker

The following DLC is exclusive to My Nintendo, so don't miss your chance!

Swapdoodle DLC: Stationery Set A
Swapdoodle DLC: Stationery Set B

For more info, please visit my.nintendo.com.
Also new this week: