A Wednesday morning tweet from Playstation Ireland seems to confirm that the upcoming Crash anthology will not be exclusive to the Playstation 4.
It has been fantastic to see the excitement from Crash fans around the world following Activision's confirmation that the N-Sane Trilogy

— PlayStation Ireland (@PlayStationIE) February 22, 2017
will launch on 30th June 2017. To clarify our earlier post, it will be coming to PlayStation 4 and PS4 Pro first.

— PlayStation Ireland (@PlayStationIE) February 22, 2017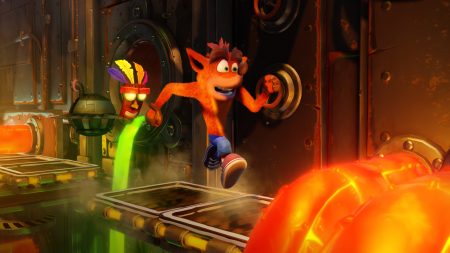 These tweets directly contradict a tweet from two days ago where the same Twitter account said the trilogy would be an exclusive for the PS4. Recently in the industry, we have seen similar terminology used to describe Rise of the Tomb Raider's timed exclusivity.
The verified account failed to mention when that release might come for other platforms, but it is probably a fair guess to assume it will be at least a six month delay.
Other than the Playstation 4, the trilogy will probably be coming to the Xbox One. I would love for it to come to the Switch. Crash seems like the perfect game to take with you when you step away for a bit.