Mario Kart 8: Deluxe channels Double Dash on April 28th.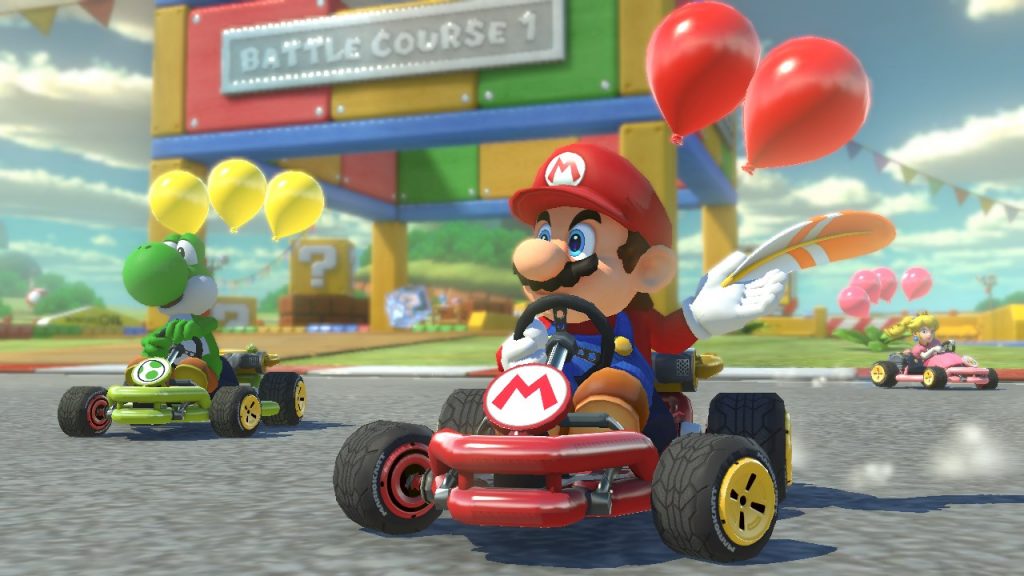 While yesterday was a flurry of new game announcements, the Wii U to Switch port of Mario Kart 8, Mario Kart 8 Deluxe, was largely ignored during the conference, and the following storm.
Releasing on April 28th for the Switch, Mario Kart 8: Deluxe is in many ways the standard port: the game features the original track line-up, now complete with all 16 DLC tracks, as well as all the DLC characters, Animal Crossing villagers and Link included.  DLC carts, such as the Blue Falcon, are also a part of the package.  It's the complete Mario Kart 8.
But now with a touch of Double Dash.
While carts won't be crowded by two characters, players will be able to hold onto two items at a time, and switch between them, allowing for that extra layer of planning and defensive play GameCube players will recognize.  This means two bananas to cover your tail against Red Shells, or a Star and Golden Mushroom to be saved for an all-out rally for the finish.
Bowser Jr. also returns from Double Dash, and he's joined by King Boo.  Dry Bones and guest stars Inkling Boy and Inkling Girl (with color variations) are also joining the roster, unique to Mario Kart 8 Deluxe.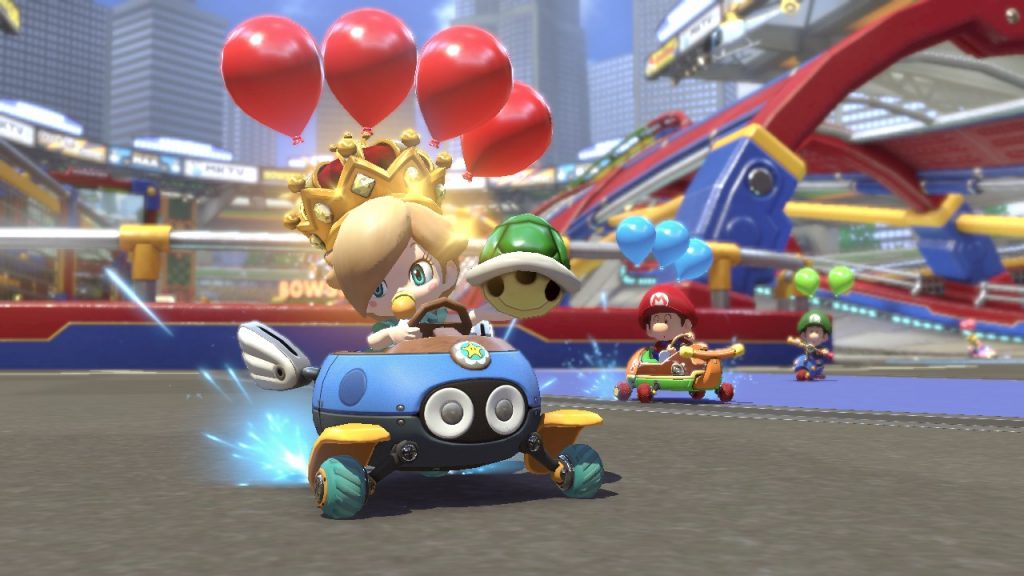 But most important of all is the inclusion of, at long last, a proper Battle Mode.  No longer will players be idling around a traditional circuit- new arenas designed specifically for the historied mode make their appearance.  Included: Double Dash's strongest offering: the Luigi's Mansion stage, a multi-tiered gauntlet of stacked floors and open holes for ambushes.
Balloons ensure the traditional Battle Mode ruleset is intact, and screens show players with as many as five, promising fights will be tooth and nail for a little longer.
But even more important: Double Dash's stand-out Bob-omb Blast Battle Mode is coming back.  This mode, which hasn't seen the light of day since the Gamecube, gave players nothing but bombs every time they hit a Question Block, ensuring matches are explosive fares filled with impressive dodges, hits, and finishes.  Of course, the dual-character nature of Double Dash let players stockpile as many bob-ombs as 8- it remains to be seen if Mario Kart 8: Deluxe will give players quite so hefty a barrage, but the new dual-item feature points in the right direction (EDIT: Players can hold up to 10 bombs at a time!).
Super Mario Kart's Battle Stage 1 from the SNES is also returning, and alongside it is a brand new Urchin Underpass, to join the new Inkling characters.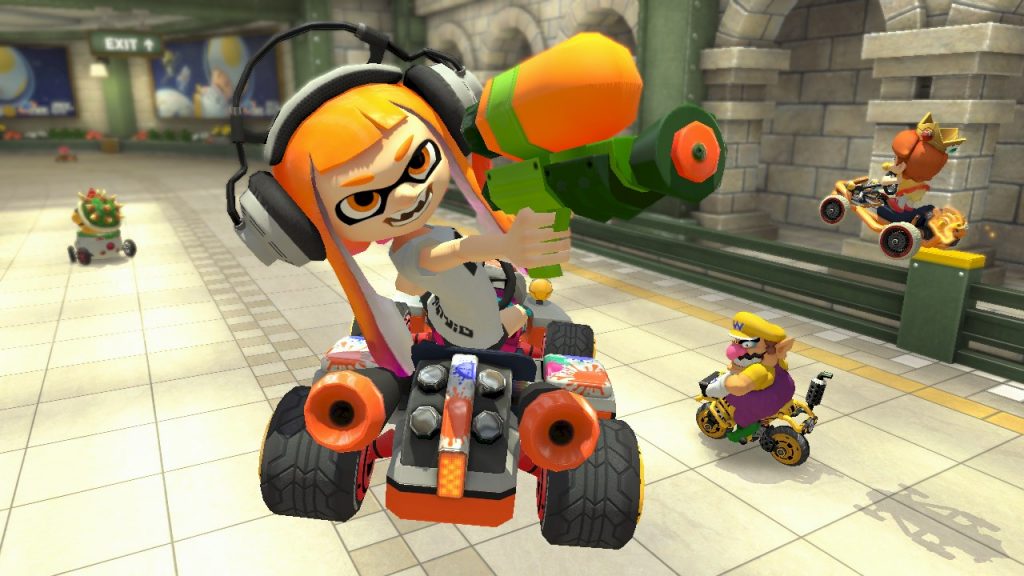 That's not the whole of it, either: three new carts, two inspired by Splatoon (one is the Nuke!), will be added, as will two items: the returning item-stealing Boo (which also makes players invisible) and the Feather, which will allow players to jump over obstacles in Battle Mode, and even steal balloons.
A new "Smart Steering" feature can be turned on to help struggling young karters finish a race in record time, a feature great for the parent who is blasting through to first place…before playing the waiting game with a little tyke who could.
Mario Kart 8: Deluxe is assuredly going to be a complete package when it comes out on April 28 for the Switch.  You can rest easy knowing this editor will be fragging on Luigi's Mansion in Bob-Omb Blast until the sun comes up.
We'll keep you abreast of more details as they come, including whether or not Battle Mode and Bob-Omb Blast will support online play.  For now, enjoy the trailer that wasn't shown during the conference, complete with a peek at the new Urchin Underpass Battle Stage, new carts, and new items!