Free festive maps will be available for The Escapist as part of the Jingle Cells update.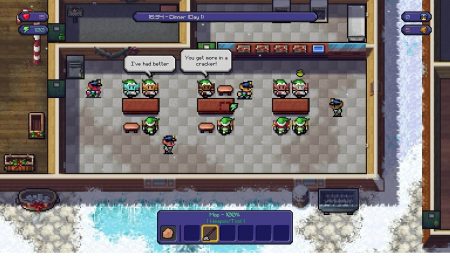 Santa Is Visiting Jail But He Is Not Bringing Presents
Team17 and Mouldy Toof Studios are bringing back the holiday cheer as the Jingle Cells update will add some additional content to last year's holiday map, Santa's Sweatshop. It appears Santa has crashed landed in a prison, for a second straight year. Santa needs a new sled and a GPS for Christmas. In the Jingle Cells updates, players will have to escape from a festively-themed prison.  There will also be 20 new items to aid players in their escape attempts.
This video from last year showcases Santa's Sweatshop and what players can expect when the Jingle Cells update is made available on December 8th. Bust out the eggnog and kick back as Santa tries to break out of prison. With the continued success of The Escapist, it was only a matter of time until a sequel was announced.
Team17 has indeed announced The Escapist 2 is set for release later next year. For a closer look at the next game, check out the trailer below.