Lego City Undercover will be coming to a wide array of consoles in 2017.
The open world Lego game originally launched in the first quarter of 2013 as an exclusive for the Wii U. Although I haven't played the game, I have heard great things about it from other fans. As of now, the original game is sitting at 80 on Metacritic.
The game was originally published by Nintendo. For the re-release on the Playsation 4, Xbox One, the Switch, and Steam, Warner Brothers Games will be handling the publishing.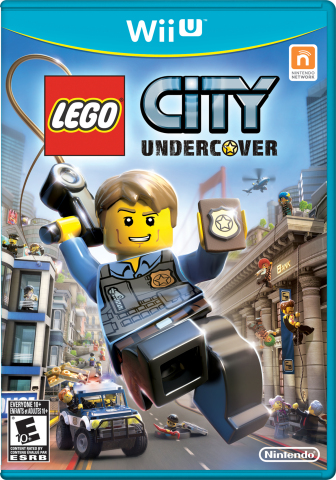 On one hand, this news is great for fans of the Lego franchise who never got to play the 2013 release because of it's exclusivity to the Wii U. With these ports, including a release on Nintendo's recently announced Switch, the game will have the opportunity to be played by a larger base and enjoyed by many.
With such an old game, it can be hard to find new, or even used copies in stores if you don't know where to look. The reissue means that almost anyone will be able to play the game. The inclusion on the Switch also guarantees that the console will get at least one quality third party game during it's lifetime.
WB Games announced the port on Twitter this morning.
The initial Reddit post on /r/games was filled with different opinions on the news. "Probably the best Lego game out there. Great that others besides Wii U owners can get to enjoy it now," said user Camerican91.
Although users there like the news, not all users had only glowing things to say about the original game.
"Hopefully it fixes the one issue I had with the Wii U version: the load times were super ass. Horrendous. It's one of the best of the Lego games (about tied with Lego Marvel), but that one thing held it back for me. Putting it on Playstation 4, Xbox One and Switch should solve that and get it into more hands, maybe even a sequel," said user dagreenman18. Below, other users went on to mention that patches fixed some of his problems with the original game.
Lego City Undercover is one of those games that piqued my interest when I first saw it on the Wii U. As an original owner of the Wii U, I didn't pick it up, but it was always on my radar. Now that it's coming to the Switch, there is a pretty good chance I will pick it up.