Fireblade Software have released a launch trailer for their upcoming naval strategy game, Abandon Ship.
Abandon Ship is a strategy game that sees you as the captain of a ship, taking command of the vessel and it's crew.  You explore a procedurally generated world, taking on various quests and fighting against other ships, while trying to survive the world and the horrors that lurk within.  You have a customisable captain, crew and ship to help you achieve your aims.
Your actions and the quests you choose to take on will also affect the world around you.  Your actions will make friends and enemies around the world which will affect you going forward.  You will constantly have to make decisions which will mean either life or death for your crew.  While death is permanent, if your captain manages to survive, it's still possible to continue on and fight back.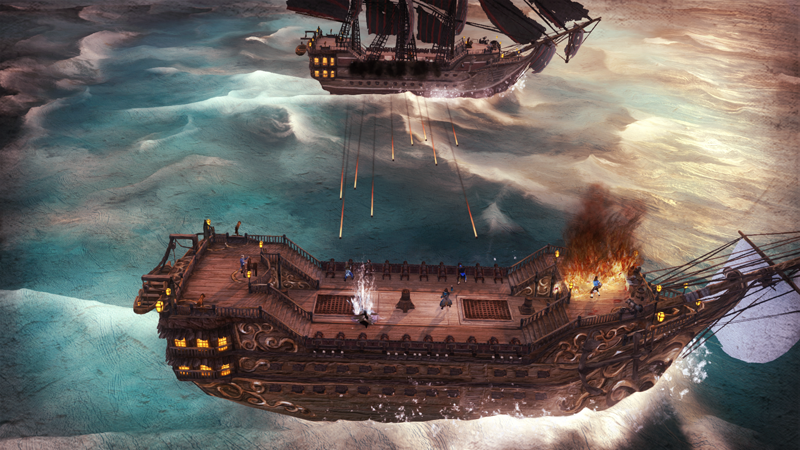 The game certainly looks very impressive, with an art style inspired by classic naval oil paintings.  The fantasy creatures and general look of the world are very interesting, and the weather effects look pretty cool too.
Abandon Ship is currently set for release some time in 2017 on PC through Steam.  You can find out more information by going to the game's official website.  You can see the launch trailer for yourself below.