Nintendo's mobile gaming kicks things ups notch next month, as Super Mario himself arrives on iOS.
Super Mario Run… to iOS!
"The wait is almost over for a Super Mario game that can be played on mobile devices," said Doug Bowser, Nintendo of America's Senior Vice President of Sales and Marketing. "Developed under the direction of Mario creator Shigeru Miyamoto, Super Mario Run brings a new take on the series' beloved action-platforming gameplay to iPhone and iPad for the first time."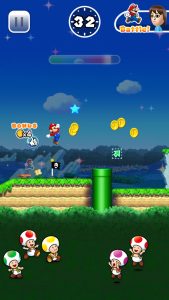 The very first Super Mario title specifically developed for mobile gamers, Super Mario Run finally has a release date and some more details. December 15th will be the day when you can officially download the game onto your iPhone, iPad, or iPod Touch. You'll need iOS 8 at least to run the game, and there'll be two flavors to pick from… sort of.
Both free and paid editions will exist, though there'll be only one download. Grabbing the free edition of SMR from the App Store will allow you to play "elements" of all three modes that the game will offer. Want to play 'em all to your heart's content? Then you'll have to pony up $9.99 USD via in-app purchase to unlock full access.
That sounds a little high, considering that all this is is a riff on an infinite runner. There are tons of those available on the App Store after all. Not that I probably won't get it anyway. I don't think I can pass up a new Super Mario really, especially not one on my phone.
And Super Mario Run sort of seems like a mix between the IR gameplay and a traditional Mario game. If that holds true, then it should make fans happy. 'Ten bucks' happy? Yeah, probably.