The annual wrestlefest has arrived, as WWE 2K17 arrives and proves to be pretty decent.  There won't be any WrestleMania main events in it's future, though.
I've been playing wrestling games for as long as I can remember, and even when I get tired of one game, I'm still looking foward to the next.  But the quality in recent years has been all over the shop.  WWE 2K15 was hugely disappointing, whereas 2K16 was a big improvement.
With 2K17, Yukes and Visual Concepts took some decent steps forward.  Unfortunately, they also took some steps back and ended up in pretty much the same place.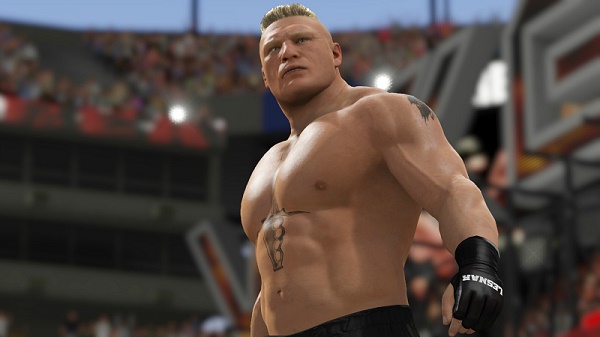 Graphics and Sound
The presentation of the TV shows and arenas has really stepped up a notch this year.  More than ever, Universe Mode complete with show intro video packages and theme music gives you the impression that you're in the actual show.  Some of the wrestlers look great as well, looking very much like their real life counterparts.  However, there are quite a few wrestlers who look absolutely awful and, in the case of Dana Brooke's weird bulging eyes, downright scary.
All of the wrestlers themes are present and correct, and at least some of the wrestlers have been brought in to record grunts and noises for when they hit moves or get hit in game, which is a nice little touch.  Commentary in previous games has been pretty much awful, but it feels like it's gotten even worse this time.  There are a lot of instances where one wrestler will hit a move and one of the commentators will say the other person hit it.  Also, they will call regular moves finishers.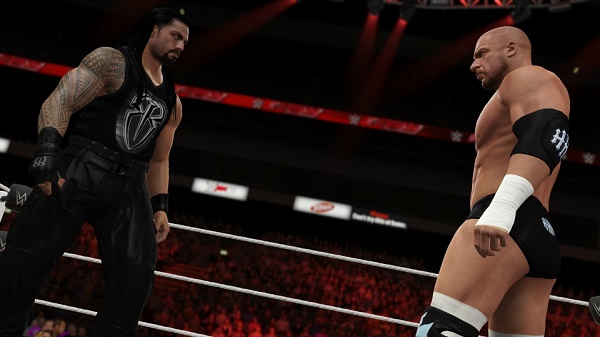 Control
WWE 2K17 pretty much controls the same as last year's game.  A few more situational grapples have been added, such as the ability to do grapple moves to put opponents through tables in no holds barred matches, which is a welcome addition.
The weird submission mini game is back, with the person performing the submission having to move the stick to match their opponent.  Also, if your finishing move is a submission hold, it seems much easier to get your opponent to submit first time than it was before, which makes sense.  If this whole mini game isn't for you, the option is there to switch to a button mashing mini game instead, if that's more your speed.
Changes
While the gameplay hasn't really changed, there have been a lot of changes in other areas.  The Showcase mode, in my opinion one of the best parts of the previous games, has been removed, which is disappointing.  Universe mode has had a lot of changes, though, with more rivalry options and more presentation to make it feel much more like the actual TV shows.
The creation suite has had a massive overhaul, with a whole raft of new customisation options, with a lot more outfits, and the ability to quickly copy outfits in order to create alternate outfits and have entrance specific gear.  The ability to create your own entrance video has returned as well and, although it's not the best, at least gives you the opportunity to give your custom wrestlers something different.
With Showcase mode gone, unlocking wrestlers, belts and arenas is now done with Virtual Currency, which you now earn across matches in all modes.  The amount you get depends on how good the matches you have are and whether or not you win.  You also use this currency to unlock things for your character in MyCareer mode and improve their stats.
WWE 2K17
Release Date: October 11th, 2016
Publisher: 2K Sports
Developer: Yukes/Visual Concepts
Platforms: Xbox One, PS4, Xbox 360, PS3, PC
Tale Of The Tape
Huge Roster - 95%
Smoother animation and transitions - 85%
Glitch City - 60%
Dana Brooke's eyes can see into your soul - 50%
WWE 2K17 is still good fun to play, and adds some cool new features, particularly to the Universe mode. The roster also continues to grow. The removal of Showcase mode is disappointing, though, and MyCareer mode continues to be a complete slog. And of course, there are glitches, which makes you think that maybe 2K should take a break for a year and rebuild the game from the ground up. But it's still a pretty good game and any grapple fan with get some enjoyment out of it.