Get up early on November 2nd for a 7am reveal about what's coming to Animal Crossing: New Leaf in the Animal Crossing Nintendo Direct.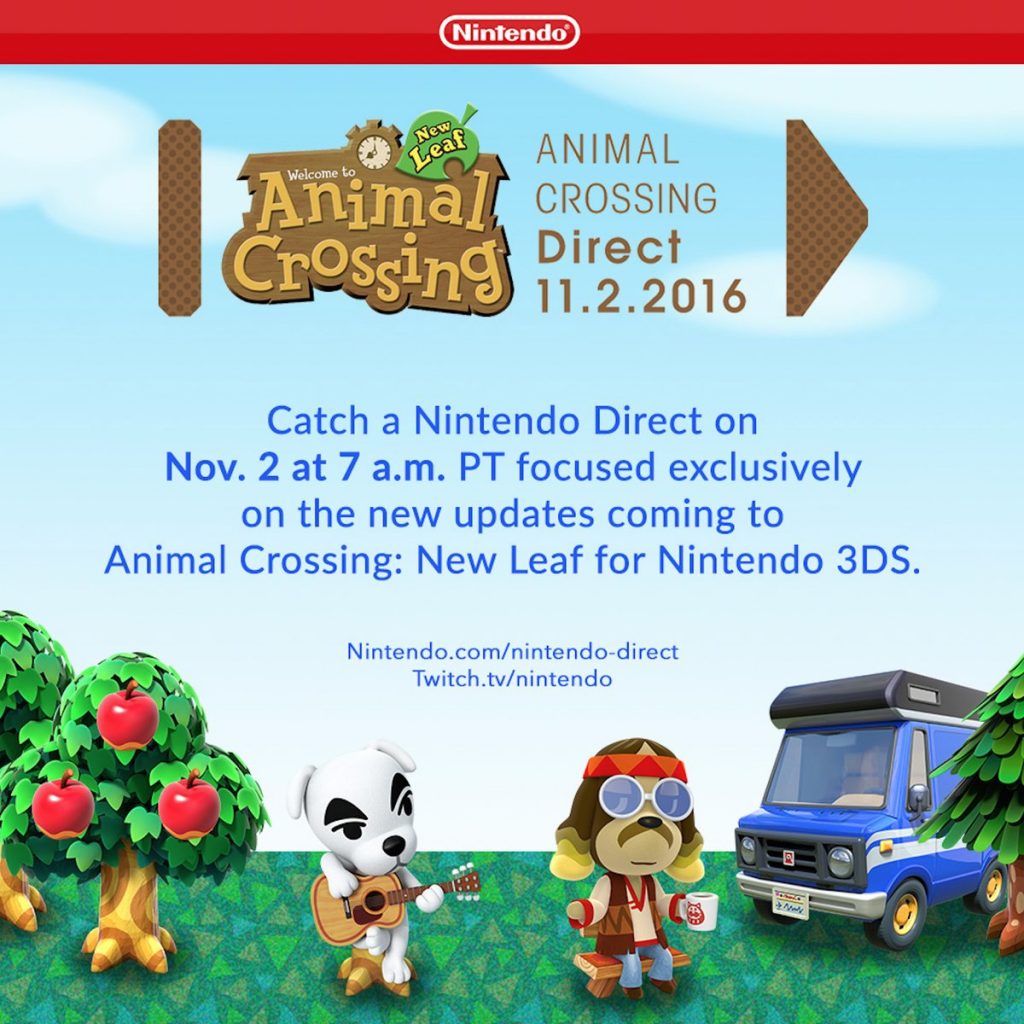 As promised earlier in the year, Nintendo is dropping an Animal Crossing Nintendo Direct tomorrow, November 2, at 7am PT.
The new Direct will no doubt talk about how amiibo will add to Animal Crossing New Leaf, including both the plentiful cards (you may have bought some with Happy Home Designer, which we found an intriguing experiment that hopefully will effect the series going forward) and the amiibo figures themselves (which are at this point plentiful and often inexpensive, so far as the Animal Crossing characters are concerned).
Nintendo has already announced that Animal Crossing: New Leaf's update will launch with a new physical edition, with the subtitle, "Welcome amiibo."
We already know that scanning in Animal Crossing amiibo will let you invite characters to your campsite, and certain non-Animal Crossing amiibo will give you specific furniture pieces.
The content will be available as a free update, and no doubt tomorrow we'll find out when.
If you haven't jumped onto Animal Crossing: New Leaf yet, just remember: as a Nintendo Selects title, the game's MSRP is only $19.99.
Catch the Animal Crossing Direct tomorrow at 7AM PT here.