Another interesting surprise taken from the Leftfield Collection at EGX, TV Trouble is a fast paced puzzle game from Supercore Games.  The idea is that you have to fix an endless conveyor belt of faulty TVs as quickly and efficiently as you can.
The game gives you a set time limit in which you have to fix as many TVs as you can.  The tutorial shows you all the different mechanics that each TV will have.  For example, an aerial will need to be adjusted using the triggers.  Then, there are dials on the front which are adjusted using the face buttons and the left stick.  The Y button is used to switch signals.
The idea is to use these controls to get a clear picture on the TV, all of which feature old timey TV commercials and shows.  Each TV will contain a different combination of these buttons and aerials.  Each TV is randomly generated and can have any number of different mechanics in varying combinations.  Some will be easy to figure out, some will be hard.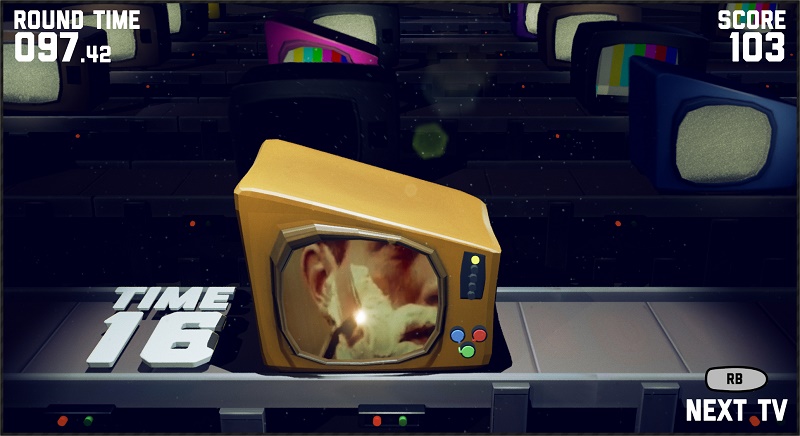 You get an initial timer of 2 minutes to fix as many TVs as possible, but for each TV you manage to repair properly, you gain an extra few seconds.  You also get points based on how quickly and efficiently you manage to get a clear picture.  The aim is to obviously get as many points as possible before you eventually run out of time, and you will get a grade for your work at the end.
TV Trouble is a nice looking, frantic and fun puzzle game that everyone should have a look at.  The game is available entirely free, with no microtransactions being added in future.  You can find out more information about the game at the official website.  There, you can download a build of the game and vote for it on Steam Greenlight.