Toys R Us has once again released its hot toy list for the upcoming Holiday season.
Old meets new on the Toys R Us hot list
Playing both sides of gaming's history, the Holiday Hot List from TRU includes cutting edge and retro-goodness. Then there's also a little modern flavor in there with Skylanders plopped right in the middle. So there's a little something for everyone on here. It's hard to argue the picks too. All three of these choices are going to be red hot this Holiday Season.
The NES Classic Edition is just flat-out adorable, and comes packed with 30 retro games and an NES controller you can even use with your Wii U. Hard to resist that. Then there's the PSVR, which brings virtual reality to consoles for the first time. That's probably going to be super-tough to find.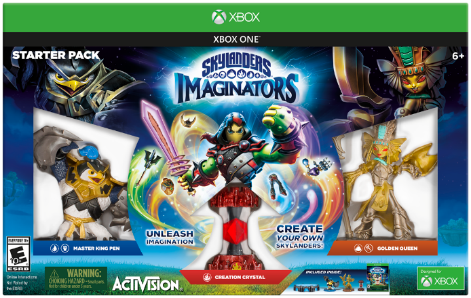 As for Skylanders, well it's kind of popular every year. It's a safe bet that's made even safer with the addition of Crash Bandicoot. That should make 90s kids even more interested in the series.
Of course, there isn't just gaming stuff on the list. Toys R Us has a much bigger selection of picks on their site, which you can view here. Expect Ninja Turtles, robots, Nerf, Star Wars Rogue One stuff, and oh yes – even a Furby. It's eclectic.
Here's the official rundown from the gaming sector
Skylanders® Imaginators from Activision Publishing, Inc.


Skylanders® Imaginators empowers kids to unleash their imaginations by giving them the freedom to create their own Skylanders and bring them to life for the first time. Portal Masters will enjoy the immense possibilities available in the game – including appearance, powers, abilities, names, catchphrases, musical themes and much more – to create the wildest Skylanders imaginable. This all-new videogame adventure also features a compelling storyline, puzzles and battles. The game introduces a new lineup of heroes called Senseis, including new guest stars Crash Bandicoot and Dr. Neo Cortex, plus former Skylanders villains. No batteries required. Ages 6 years and up. Available for PlayStation® 3, PlayStation® 4, Wii U™, XBOX 360® and XBOX One® consoles beginning in October.

Nintendo Entertainment System™: NES Classic Edition from Nintendo


From Goomba Stomp to Final Fantasy, the Nintendo Entertainment System™ is full of nostalgia from game to game. This new miniaturized version comes pre-loaded with 30 of the all-time greatest games, including The Legend of Zelda™, Super Mario Bros.™ 3 and Mega Man 2. The system comes bundled with an HDMI cable, an AC adapter, one NES Classic Controller and all 30 games, installed and ready-to-play. The system is also compatible with the Classic Controller and Classic Controller Pro, but additional NES Classic Controllers will be sold separately. Each NES Classic Controller can be plugged into a Wii Remote™ controller for use with NES Virtual Console games on the Wii U™ system. No batteries required. Ages 10 years and up. Available beginning in November.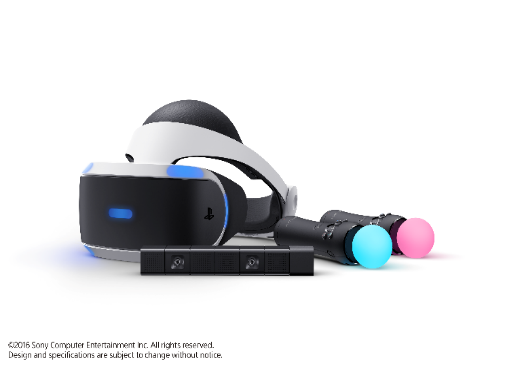 PlayStation®VR from Sony Entertainment Systems


PlayStation®VR is a virtual reality system that allows players to feel as though they are transported out of the living room and into a virtual game world. This gaming innovation provides an easy-to-use VR experience for the PlayStation®4 (PS4™) system, and includes a headset, cables, stereo headphones and demo disc. PlayStation®Camera required, sold separately. No batteries required. Ages 13 years and up. Available beginning in October.