You already know all about the new Revolution universe from IDW. Revolutionaries though, is a super-team birthed by the event.
A Revolution needs Revolutionaries
Even if you're looking at Revolution with a cautious eye, you've gotta be excited about this. I mean, if you remotely like the awesome toy lines that the 80s spawned, and stuff like Transformers and MASK, this is undeniably cool.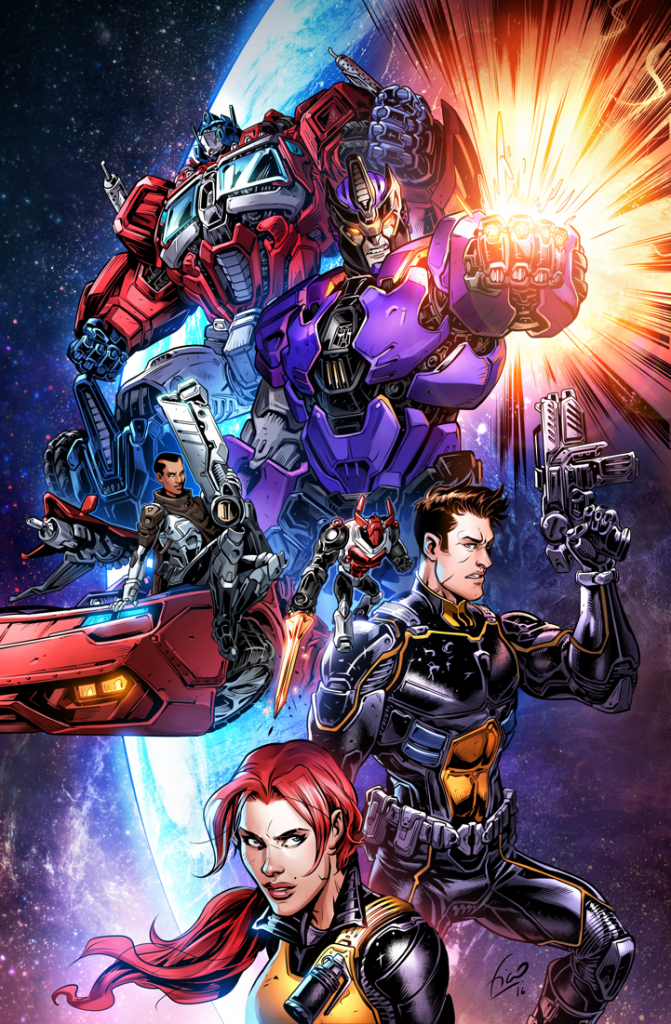 Transformers, G.I. Joe, Rom, Micronauts, Action Man, And M.A.S.K. all have parts to play in Revolution, which is already ramping up in the pages of some of IDW's titles. As the new mega-universe speeds towards its birth though, so does a team to end all teams. The Revolutionaries comic will center on a core group of heroes, with additional stars coming and going. So in some ways it's a little reminiscent of classic comic book squads like the X-Men and the Suicide Squad. They've always had mainstays and a rotating list of guest stars.
The similarities end there though. I doubt you've ever seen a team made up of characters like Kup and Blackrock from Transformers, Mayday from GI Joe, and Action Man himself. Publisher IDW is promising "a rotating cast of teammates, opening the door for dream team-ups from issue to issue."
As you can see from the image to the right, those team-ups should include such classic characters as GI Joe's Scarlett and Optimus Prime himself. Cool mashups aside though, it took like there should be a compelling central plotline as well.
These Revolutionaries will band together over the course of the unraveling central storyline, a mysterious plot, that serves as the backbone throughout the series.
Stay tuned fans, this one might be one to watch. Revolutionaries #1 hits the stands this December, from the team of writer John Barber and artist Fico Ossio.