Sony's big PlayStation Meeting was today, and while there wasn't a ton of news emerging from it, we know everything there is to know about the PS4 Slim and the Pro.
Yes, the Pro. That's the name of the PS Neo now, so you'd best get used to it. Sony seems to have taken a page out of the old Apple playbook for that one, and it's as fitting a moniker as any for the new console. It's a new system that offers much of what was rumored over the last few months, and a little something more. Though of course, there's a pretty big catch.
As for the Slim, well, what didn't we know already? Thanks to the massive leak of units that actually went on sale early, the PS4 Slim was all but announced already. People even did unboxings online for it, s there isn't much that was a mystery. Still though, it was one of the two announcements today, so we'll break it down for you.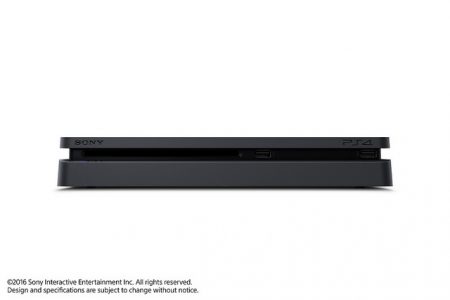 PS4 Slim
Okay, so… well… it's a PS4. A slimmer PS4! Bet you didn't see that one coming.
In all seriousness though, there isn't much to tell about the PS4 Slim, as I mentioned above. What there is though, should make gamers who haven't taken the current-gen bait just yet happy.
The PS4 Slim cuts the PlayStation 4's mass by 30% according to Sony's Andrew House. It also put the console on a diet, loosing some 16% of the unit's weight, and cuts power needs by 28%. There's nothing to not like about any of that, especially the power needs reduction, if you're in the green camp… or the money-saving camp. Either way.
You can also look for the Slim to have HDR, which is something that's a part of the Pro's arsenal. And if the Slim has it, you bet that the launch PS4 consoles will too. Other than that though, the Slim has a new look and that's about it. It's the same old PS4 on the inside, which effectively means that there's no reason for any already existing PS4 gamer to get one. Newbies though, heads up, this is the PS4 to get if you're just buying in and don't want/need the Pro.
You'll be able to buy it right quick too, as the PS4 Slim lands on shelves on September 15th, for the price of $299.99 USD.
Neo goes Pro
The PlayStation 4 Pro on the other hand, ups the ante. Well, it ups the ante for some gamers. A little. Okay, mainly just those who have 4k TV's or televisions that support HDR. And I honestly don't know how much either of those things will mean to most fans.
Higher-definition visuals were the main point of the PS4 Pro talk at the Meeting for this mid-gen refresh. And there's good reason for that. Though the market might be fairly small at the moment, 4k visuals mean that games on the PS4 Pro will be able to visually stun even more. Given that there are some excellent-looking titles on the platform now, that's something to look forward to.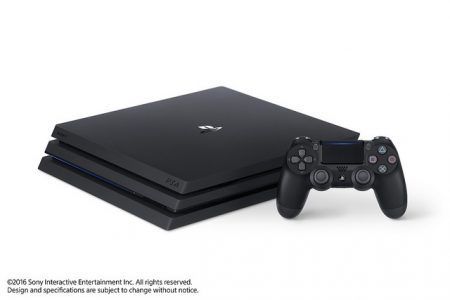 Helping that out even more will be HDR. High Dynamic Range support will mean that games will look even closer to reality than at present, via some gorgeous lighting effects. HDR is another feature though, that not every gamer will be able to use. Just like 4k, your television has to support it. So just because you get a PS4 Pro, that doesn't mean that you'll automatically get in on any of this higher-def goodness.
What you will get in on is "higher or possibly more stable" framerates in games, and 1080p resolution across the board. Some publishers will be releasing updates for older titles to get them in sync with the new hardware too. So if you want to play an even better looking version of Uncharted 4, this is your console.
Also kind of cool is that Netflix and YouTube will be releasing apps for the new system that will take advantage of the new feature set. Not gaming-related, but neat nonetheless.
The PS4 Pro will hit the streets this year, on November 10th. It'll cost you $399.99 USD.
So what does this mean to you?
Simply put, if you have a TV to take advantage of the new Pro, then you'll probably want it. If you don't, then there's probably not enough 'new' about it to warrant a purchase. Interestingly enough, Sony really didn't say all that much about the PSVR being all that much better on the Pro either. I'd imagine that it is, but the relative non-statement probably means that you'll get a solid experience even if you have a launch console or the Slim. That's great news honestly for VR fans, and the furthering of the platform itself (read my thoughts on that here).
However, I kind of got the feeling that this 'meeting' was something of a non-event. The PS4 Pro isn't that much of a leap above what we've already got in the standard unit, and the Slim was already a known commodity. So 'meh' would pretty much be my summation.
In a way, that's not terrible, since the PS4 is already a great little console, but I was hoping for more. And I can't say that I'm not just a little worried about the fact that this was a stumble in what's been a great recent run for the company. From what we saw today, I just can't see the Pro selling all that well, especially with the price difference.
Any way you slice it, this should be a very interesting (and telling) Holiday season for Sony.
Read the full post-presser statement from Sony's Andrew House here on PS Blog.