Hitman Episode 5 – Agent 47 must infiltrate a Colorado farm compound converted into a private militia training camp.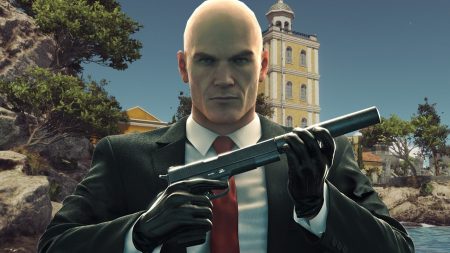 "This is one of the toughest episodes yet. Not only do you have four targets, but from the moment you set foot in Colorado you're on enemy ground," said Ha"'Freedom Fighters' is a key episode, which will add serious momentum to the story and set up an intriguing season finale for players." Hannes Seifert, Studio Head at Io-Interactive.
Welcome to enemy territory, players.
While Agent 47 has been all around the world, this chapter will push him that much more. With multiple specialists as targets, you will definately need to remain on your toes.
You will have to use every skill in your arsenal to defeat this batch. It was only fitting that he would find his way to the United States. Hitman wouldn't be Hitman without new opportunities, disguises, and different challenges for new gear, weapons, and items, Episode 5: Colorado rewards players with huge story revelations as the season builds towards a thrilling climax.
Have you checked out this growing season of Hitman stories? You can pick up a copy at your local retailer for #59.99 for the first season. Chapter 5 will be available September 27.