It is hard to tell what is missing from No Man's Sky. This game is enormous and it has only been available for a few days. Two of BrutalGamer's contributors have been playing through No Man's Sky and have a few suggestions for Hello Games. After five years in development, Hello Games has finally released this innovative and exciting game.
The day has finally come and No Man's Sky has landed on the Playstation 4. After years of development and several E3 teaser trailers, will the space simulation/survival game live up to the hype? In the game, No Man's Sky, players will find themselves starting on an alien planet in an enormous universe. We are talking 18 quadrillion planets to visit. The main objective of the game is to complete a journey to the center of the universe. How to get to the center is completely up to the player.
Along the way players will discover some odd planets full of bizarre flora and fauna. Alien species can also be found on these planets. Some aliens will provide technology while other aliens will sell you items. The opportunities for adventure are endless but we have found a few features we hope Hello Games will implement in the future.
Erich Martin – Brutal Gamer Contributor
Terraforming
Being able to put work into a favorite planet would be great for the game. Plus, adding moats and lakes to player built bases would be a very welcome addition.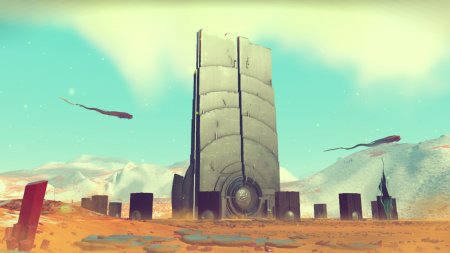 New Ship Types
From what I have seen, it looks like all ship types function in the same manner. It would be great to see a number of introductions, like the promised freighter. Ships could be specifically for things like quick transport, fighting, or even maybe even to allow player owned space stations.
Alliances and War
Although it is true that I haven't explored to the center of the universe yet, at some point, I would imagine that different races would be clashing. I want to be able to take part in on going fights and turn the tide, helping my friendliest race to expand its reach, or maybe even just spite a race that has wronged me.
Rick Brown – Xbox Editor
Working Navigation System
There has been a lot of chatter about the navigation system, or lack thereof, in No Man's Sky and rightly so. From the beginning, after entering the universe map, navigating around the stars is cumbersome. Leaving nav points is difficult if not impossible. Outside of a path to the center of the universe, traveling through the universe is rather difficult.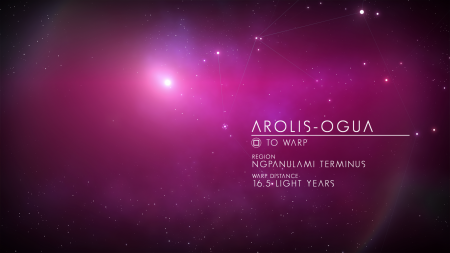 Customizable space suit
Some may say this is a cheap addition but I disagree. For starters, I would just like to be able to see my reflection while playing the game. Heck, I just want to look down and see my feet. Without being able to see some kind of space suit, how can players fully immerse themselves into the gameplay. Often times I will feel like I am a floating orb of light sent out to catalog an alien planet. Having the ability to customize my suit provides another layer of believability.
Racing
While not a new and unique game type, racing through the galaxy could prove to be a lot of fun. This could also be a whole new gameplay mechanic for players to experience.
[embedyt] http://www.youtube.com/watch?v=RRpDn5qPp3s[/embedyt]