XSEED Games confirmed that Little King's Story will see a PC release on August 5th. Originally exclusive to Nintendo's WII, the title sits at 4.5 on Metacritic.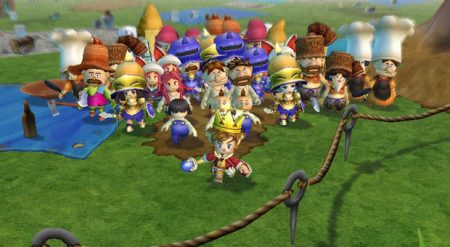 Little King's Story effortlessly combines life stimulation with real-life strategy elements. Corobo, a timid young boy living in a run-down kingdom, stumbles upon a mysterious crown. Once on, he discovers that he can control the actions of every person with a simple order. The goal of the game is to expand the Kingdom of  Alpoko beyond his desolate home village.
Besides a charming cast, players are required to think before they act. Distributing the right orders to the correct people, and knowing how to approach neighboring Kingdoms, is crucial to develop a thriving Kingdom. This version not only contains an HD upgrade but a few Steam only features (including new royal achievements). There will also be Steam Trading Cards to collect.
Little King's Story will be available for $24.99, €22.99, and £18.99, with a 10% discount for the first week.