Playing tabletop games online might sound like a chore, but Roll 20 is changing all that.
If you'r not familiar with Roll 20 and you're a tabletop gamer, that's something that you'll want to remedy. The company specializes in taking the titles that you're used to playing on a table, and transferring them to an online space.
How do they do that? Through a pretty complex (but easy to use) interface. And from talking with a company rep at Comic Con last week, it sounds like you could play almost anything. Yes, that includes what basically amounts to D&D.
I haven't played tabletop anything for years. A pretty common challenge I think, everyone that I knew as a kid who played moved away. With Roll 20's software though, that's not much of an issue. You can easily set up a game of your favorite tabletop adventure and simply play online- virtual maps and all. You can even get a text adventure loaded up, if that's what you prefer.
The Master's Vault opens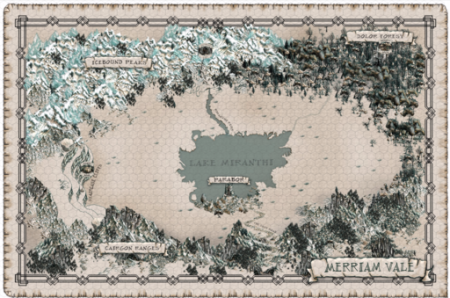 This week the company announced something new too, The Master's Vault. A fantasy game in the classic style, The Master's Vault uses the "SRD5 Open Gaming License". That gives you one of the most popular rule sets around, plus six starting characters.
And there's a bonus here too, in that this one's designed to be a kind of opener for budding online RPG fans. It'll segue you into the system that Roll 20 has crafted and should have you ready to rock in no time at all. Well… maybe not no time at all. This is tabletop gaming were talking about here.
Below is what the adventure will offer, and make sure you check out the gallery for a look at what the game offers visually.
For more than a century Elaria Feywing, known to many as The Master, mentored young adventurers in combat, exploration, and magic. Little is known about the elf woman's past and her days as a wandering wizard, but her status as a teacher is legendary. Many young fortune-seekers made the trek out to the small village of Parabor on the frontier of the Merriam Vale to seek Elaria's expertise. She took only a handful of these pupils every year. Her favorite group of disciples was also her last and most recent… YOU.

"The Master's Vault" serves as a detailed introduction to both Roll20 and tabletop roleplaying– perfect for new Game Masters trying to establish their first adventures.

Created by…
James Introcaso, Writer / Project Lead
Liz Courts, Layout
Russ Hapke, Overworld Maps and Additional Art
Gabriel Pickard, Maps and Additional Art
Stephen Shomo, Puzzle Tokens
Phillip Wright, Tokens