Mortal Kombat XL is the definitive edition of Mortal Kombat X. Whether you bought it as one disc or upgraded your original copy to the XL version, it presents all the DLC available for Mortal Kombat. This includes all the costumes and characters that were on the marketplace. However, Ed Boon is notorious for being cryptic as a special announcement may be coming in the next month.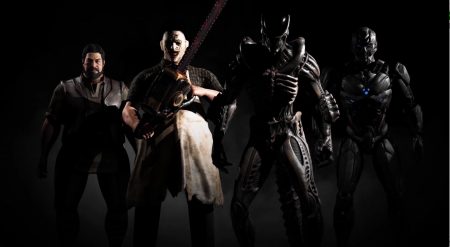 On Twitter, Ed Boon wrote;
"evEn with the recent announcement of injustice 2… we'Ve got some cool mortal kombat x news cOming! :)"
Such a tweet has got the community guessing what it could be. The announcement of something will happen during EVO 2016 as stressed within the message. EVO is the biggest fighting game tournament to be held every year. Fighting games such as: Street Fighter V, Killer Instinct, Ultimate Marvel vs Capcom 3 and others will feature at this huge event. What the announcement holds is another question.
Most are speculating that this will be the unveiling of a Kombat Pack 3. This can be quite likely as players have been asking for more additional content. In addition, Ed Boon has had various polls asking what character people would like 'if' there was a future Kombat Pack. Not to mention that he previously teased the idea of a 'Story Pack' as well, so he knows that the community would like more characters.
Alternatively, the announcement could be about the PC version of the game. The PC version has had a rough time since its release. To begin, the game was not up to the same standard as on consoles so players on the PC were left disappointed. To add, Kombat Pack 2 was never available for the PC version. Perhaps the announcement could be to improve the PC version or make Kombat Pack 2 available for those on PC.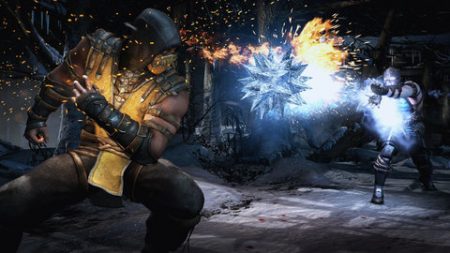 Whatever it is, if it was an additional Kombat Pack, I would like them to keep it to previous combatants rather than get more guest characters in. There has been more request for characters like; Rain, Sindel, Fujin and a few others so it would be natural to cater to fans. Don't get me wrong, the guest characters are fun and are always surprising that they can take an iconic character and produce 3 variations. But at this point, there seems to be more demand for older fighters rather than guest appearances.
In order to see what this announcement could be, best keep a look out during EVO, more likely the finals. EVO 2016 starts July 15th through to July 17th.