Nintendo of Europe has announced special-edition packaging for Pokémon Sun and Moon. The "Fan Editions" include the packaged game and steel-book collector's case. The steel-book replaces the traditional plastic packaging of 3DS games, replacing it with a more stylish and display-worthy option.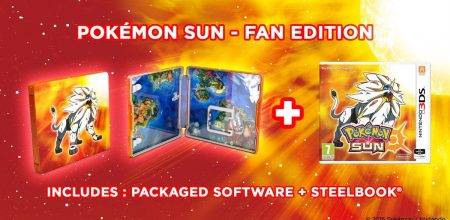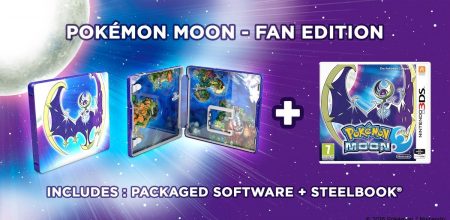 The exterior steel-book showcases Solgaleo for Pokemon Sun and Lunala for Pokémon Moon. The inside of the steel-book features a map of the games' Alola region.
Nintendo also confirmed that the games will release alongside a new 3DS XL. The predominantly black console features a white etching design of both Solgaleo and Lunala. This follows Nintendo of Japan's announcement of the same console and a Pikachu-themed edition.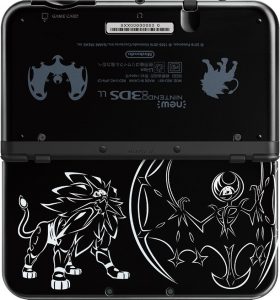 No prices have been announced for the steel-book fan editions of the Pokémon games or the limited edition 3DS XL.
Pokémon games releasing with special editions is not unheard of. While currently unannounced for the Americas, the special edition packaging and limited packaging will most likely make its way over.
For more coverage on Pokémon Sun and Moon check out the E3 trailer featuring a franchise first, four-way free-for-all battles!
[embedyt] http://www.youtube.com/watch?v=9Ojd6FzTaEM[/embedyt]
Will you be picking up one of the steel-books? Are you planning on celebrating the Pokémon release with a new 3DS? Let us know in the comments below!