A horde of new Fallout content is on the way!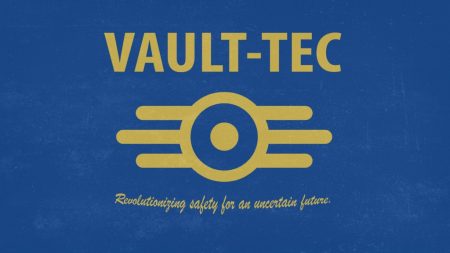 Fallout is one of the more popular franchises that are currently in the limelight of the gaming industry, and fans are going to have even more to look forward to as of E3. Bethesda had a lot to share about what they are adding.
The next batch of Fallout 4's DLC has been announced, the first being the Contraptions Workshop, which promises to build on the town construction aspect of Fallout 4. Countless new aspects are being added for players to work with, such as weapon racks, armor displays, conveyor belts, stockades and many more things.
It does not stop at towns however, the second DLC, Vaultec Workshop, promises players the chance to build their own town within a Vault. Vaults being an iconic part of the franchise, this is a freedom that has never been given to fans of the franchise before. Vault 111 was the Vault shown in the trailer, the Vault that the player character of the game took shelter in. Meaning the player character will finally be turning the Vault into what it should have been. A save haven against the horrors of the wasteland.
A third DLC was also announced, although this one not providing as much information. "Nuka World" depicts a settlement within a former Nuka-Cola amusement park, no doubt one that will be the center of a dark yet wacky adventure. Par for the course for Fallout.
Not all of the Fallout news was for Fallout 4, there was a large update for Fallout Shelters as well. Proving to be a surprisingly popular game, despite being a mobile game for a non-mobile series, Fallout Shelters is due for a very large update. Quests are slated to be added to the game, as well as new characters, locations to explore, and a brand new combat system that involves the player. A departure from the automatic system the game currently has.
One of the larger pieces of news for Shelters, though, is that it will be receiving a PC port. This will be welcome news for many a player, as the original Shelters could prove to be difficult to play on older mobile devices. Often times it would crash under the strain. A more stable platform to play the game on will be welcomed by many.
Contraptions Workshop is due out next week, Vaultec Workshop and the Fallout Shelter update in July, and Nuka World in August