During Bethesda's E3 Press Conference a free demo of Doom was announced. The demo includes the opening level to id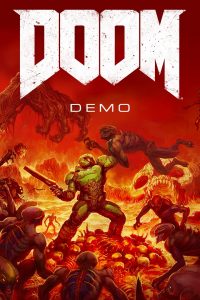 Software's Doom entitled The UAC. The demo of the first level of the critically acclaimed single player campaign has since gone live. This demo announcement is a nod to the shareware era of PC gaming where Doom incubated and proliferated.
This is a smart marketing move by Bethesda. The act of releasing games (or demos) during publisher press conferences has become a growing trend in the last few years of E3. Last year, Bethesda stealth launched Fallout Shelter during their press conference which became a successful iOS and Android game while also being part of a marketing push for their much awaited game Fallout 4.
You can download the Doom Demo today, but do not hesitate on this one. The demo will only be available for one week. The Doom Demo is available on Steam, Xbox Live, and PSN. The demo is a 5.96 gigabyte download.