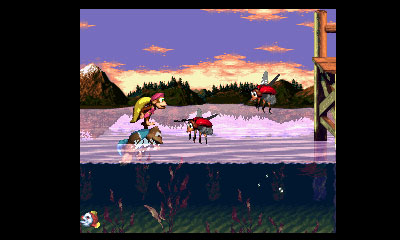 Meanwhile, the New 3DS gets Donkey Kong Country 3: Dixie's Double Trouble as its latest SNES Virtual Console edition.
Nintendo continues its slow and steady expansion of its consoles' Virtual Console libraries with this week's Nintendo Download. The Wii U sees another addition to its DS lineup in Metroid Prime Hunters, the multi-player focused Metroid game (back when such an idea didn't yet earn the ire of franchise fans) featuring several bounty hunters and a plethora of maps and modes.  The game was one of the best shooters on the expired platform, though it'll be interesting to see how its controls carry over to the much larger bottom screen on the Wii U.
The 3DS welcomes another Donkey Kong Country game, making it the premiere platform for the series (missing only Tropical Freeze). 
The Wii U sees newcomer Kick & Fennick too, Jaywalkers' platformer adventure about a boy and his floating robot fennec fox creature.  The game looks to be a step above the week's other new releases: SSSnakes, B3 Game Expo for Bees, and 153 Hand Video Poker.
From Nintendo:
This week's Nintendo Download includes the following featured content: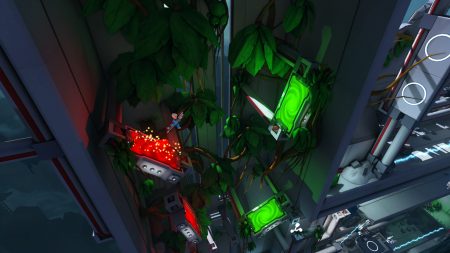 Nintendo eShop sales:
New DLC:
Also new this week: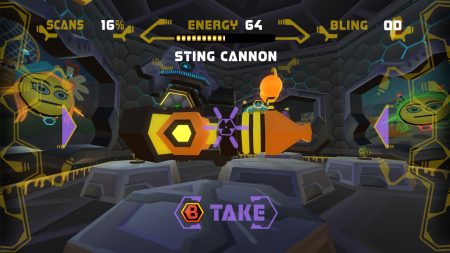 In addition to video games available at retail stores, Nintendo also offers a variety of content that people can download directly to their systems. Nintendo adds new games weekly to Nintendo eShop on the Wii U console and the Nintendo 3DS family of systems, the Nintendo DSi
™
Shop for the Nintendo DSi system and the Wii
™
Shop Channel for the Wii console.
Nintendo eShop is a cash-based service that features a wide variety of content, including new and classic games, applications and demos. Users can add money to their account balances by using a credit card or purchasing a Nintendo eShop Card at a retail store and entering the code from the card. All funds from one card must be loaded in Nintendo eShop on either Wii U or the Nintendo 3DS family of systems, but can be used in either Nintendo eShop if the systems are linked to a single Nintendo Network account.
The Wii Shop Channel offers games and applications and uses Wii Points™, which can be purchased via the Wii Shop Channel. The Nintendo DSi Shop offers games and applications and uses Nintendo DSi Points™, which can be purchased in the Nintendo DSi Shop.
Remember that Wii U, Wii, Nintendo 3DS, Nintendo 3DS XL, Nintendo 2DS and Nintendo DSi feature parental controls that let adults manage some of the content their children can access. For more information about this and other features, visit http://www.nintendo.com/wiiu or http://www.nintendo.com/3ds.