GOG just keeps on getting cooler and cooler, now offering a way for gamers to add their Steam games to their existing library for free.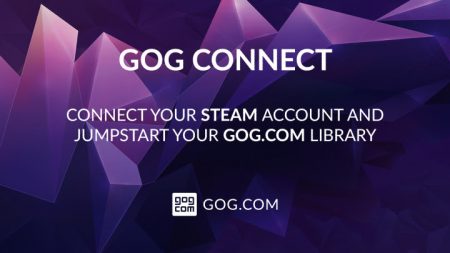 One of our favorite PC gaming storefronts at BG, GOG is already the home of a terrific collection of classic and new titles, a brilliant selection of money saving (and backlog building) sales all year long, and an incredible return policy. And now they've gone one step further, allowing you to connect to your Steam library in a very interesting way.
GOG Connect takes all of a few minutes to set up and activate, and allows gamers to activate select Steam games on GOG for free. So if you own one of the games that supports the feature on the Steam store, then you can activate it and also have access to it for play via GOG.com as well.
Why would you want to do this? Well, as nice as Steam is, GOG gives some very nice bonuses for a lot of its games (which also become active when you do the Connect), plus they offer DRM free games (unlike Steam), and you can also give the Galaxy online gaming client a spin. But the biggest perk is simply that you can grab another copy of the games that you already bought… just because. As GOG puts it, "why buy the games more than once?"
So far "Deep Silver, Harebrained Schemes, Jonathan Blow's Number None, TaleWorlds and more" have signed on for the initiative, and over 20 games are available at present. The games that can be added will switch in and out as time moves on though, so be aware that if you want to add something that's active for the offer – you better do it quick.
The full list is available right here on GOG, but here's a taste of what's a part of the festivities:
The Witness
FTL: Faster Than Light
The Incredible Adventures of Van Helsing: Final Cut
Galactic Civilizations 3
Trine Enchanted Edition
Saints Row 2
Shadowrun Returns
The Witcher: Enhanced Edition
Oh and uh, just in case you'd like to build up that GOG library even faster? They're holding a pretty awesome sale right now.