People are excited for No Man's Sky, one of the PS4's seemingly biggest releases for this current year. They're so excited in fact, that the news of a two month delay has sent some over the edge.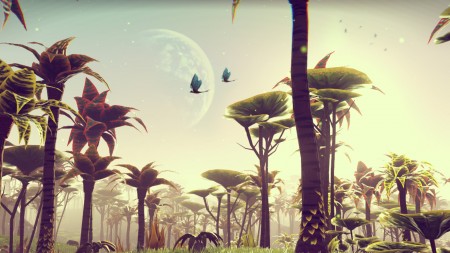 Now, I don't get why you would threaten someone over the delay of a video game, so I should probably say that up front here. I mean, there've been plenty of times that a big game that I've been looking forward to has hit a delay, and sure I'm a little ticked about it, but what can you do? Sometimes developers just need more time to iron things out and make sure that you're going to get a game that's -you know- playable. After all, how bad would it be if NMS was released and was buggy as all get out?
Apparently though, that's too rational of a stance for some people, as death threats abounded after Sony developer Hello Games announced that No Man's Sky would miss its June launch and hit the PS4 in August instead. Hello Games' Sean Murray wrote out a nice little letter telling the public how the game wasn't going to be ready for June 24th, and how they were sorry for the disappointment, but that was not enough apparently.
Murray said that the dev team had "received loads of death threats" about the delay, but it didn't stop there. Jason Schreier, who broke the story of the delay on the gaming site Kotaku, also found himself on the business end of some good old fashioned threatening. That's completely insane (not that threatening anyone over this isn't), as Schreier was simply reporting on the delay, and is in no way involved with the actual development of No Man's Sky.
So what can you take away from all this? Well, the net is a nutty place seems like a fair statement. Also, that No Man's Sky is officially going to be released in August.
Source: MCV