The sequel to one of the best-loved games of last-gen is coming this Fall, as Dishonored 2 will drop in time for the Holidays.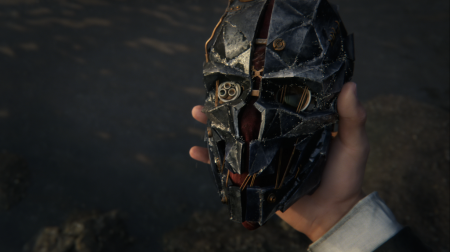 Announced last year and then whisked away with little to no news emerging for it, Dishonored 2 is very much on the docket for 2016. In fact, publisher Bethesda has announced the launch date for the game, even before we see anything further on it.
Yep, mark your calendars folks, Dishonored 2 will land for the PS4, Xbox One, and PC on November 11th.
First released in 2012, the original Dishonored was something of a new experience for FPS gamers. Less of a shooter really (though there was that too), and more of a melee and 'magic'-centric action affair, the game was and still is pretty unique in the genre. It's also kind of a phenomenon, and has spawned thousands of YouTube videos showing gamers pulling off some of the most elaborate and downright amazing stunts you can do in the city of Dunwall (the game's steampunk world).
In this sequel, you can still play as Corvo Attano (royal protector and hero of the first game), but you can also step into the shoes of new Empress (and apparently budding assassin) Emily Kaldwin, who should provide for a very different gameplay experience. Also like in the first game, you can expect to be able to go full stealth, head in guns blazing, or get a mix of both styles going in your adventure.
If you're looking for more on the game right now, Game Informer's May issue is the place for you, with the digital edition hitting today and the physical one landing on May 7th (which will feature Dishonored 2 as the cover story). You'll be able to finally see the game in action not too long after that, as Bethesda's E3 showcase on June 12th will have the goods, straight from LA.
Tune in for that starting at 7pm pacific time, over the company's Twitch and YouTube channels.