ARK: Survival Evolved has entered the eSports competitive ring with the addition of Survivor League game mode. Starting today, players will be able to join the Survivor League for a chance to win $65,000.00 in prize money. Players will want to team up with three other players and form a tribe. The highest scoring tribes will be invited to compete for the grand prize, $65,000.00.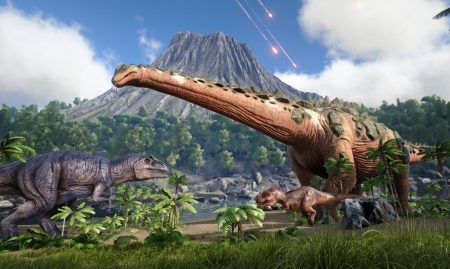 Studio Wildcard is also enlisting players for another chance to win some money and a trip to Shanghai. This gamemode is called "Tournament Mode" and tribes which compete in this mode will have the chance to show off their skills at ChinaJoy in Shanghai. This tournament is known as the "Summer Cup: Season One," and players have the next two months to hone their skills and max out their experience. Players will also be playing for a grand prize of $42,000.00. For more information and registration, please visit http://www.playark.com/summercup/.
ARK: Survival Evolved is a multiplayer online survival arena, M.O.S.A., where players wake up and find themselves naked on an island full of exotic creatures. Players will need to build shelter and clothing as they will not only have to learn to survive in the elements, they must also keep a watchful eye out for other combatants. ARK: Survival Evolved is available on PC as well as Xbox One as a game preview.