It's certainly starting to look like a fifth PlayStation console isn't exactly a lock.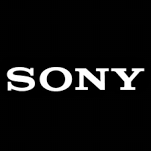 Lorne Lanning from Oddworld Inhabitants (yep, the developer of the game series of the same name) did an interview with PlayStation's own Shuhei Yoshida (he's the boss of Sony Studios) a little over a year ago. The pair had dinner together and then followed that meal up with a meeting on stage at the DICE convention. I had no idea this actually took place back in February of 2015, but apparently it did and the results were interesting to say the least.
I should add though, that the remarks that Yoshida made at the time weren't all that conspicuous. It was actually only after recent events, here over a year later, that something worth talking about is taking shape. And that's that, when asked about a PlayStation 5, Yoshida answered with a very interesting "if" there's to be one.
If might seem to most, and I'm sure it seemed this way at the time, that this was just an innocent and somewhat tongue-in-cheek statement from the man. After all, the PS4 is off to an amazing start, doubling the sales of the Xbox One and taking over even staunchly Microsoft-centric territories.
Recently though, Sony and Microsoft both have been chatting about upgrading their current systems, and foregoing another round in the now-standard 'console cycle'. If something like that should come to pass, then you'd actually not see a PS5, or a another Xbox for that matter. Instead you might see a console like a PS4.5… sound familiar? It should.
If you don't remember, it wasn't all that long ago that reps from both of the big two gaming companies (MS and Sony) were talking about upgraded or, in Microsoft's case, upgradable consoles. Neither were talking about consoles in the next round either, and were instead pretty plainly referring to new versions of the existing PS4 and Xbox One.
Adding fuel to that fire is that talk heated up about once again about the PS4's end of the deal a week ago, with rumors and leaks aplenty floating around the web as to the PS4.5 (referred to as PlayStation Neo), which would have upgrades like 4k playback and added horsepower, but still would play all current PS4 games. The rumors point to a Fall 2016 release for the alleged revision, which is right around the corner now. I'd imagine that, if there is a PS4 'Neo' on the way, we'll be hearing about it come E3-time.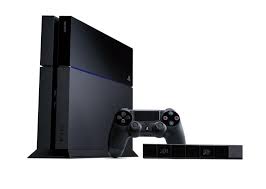 And if that's to be believed, then I think Yoshida's comments might have been literal, and the case for there not being a PlayStation 5 might be all that much stronger. If console-makers can get away with upgrading a system that's already existing and has a built-in install base and library, why wouldn't they?
True, you'd have to ramp up release cycles for something like that, instead of waiting five to seven years for a new machine you'd probably be talking about every two to three years, but offering a more optional (for consumers) and slightly newer model more often could be incredibly beneficial. It might do wonders for both costs and profits, and I have to believe that that'd be way more desirable for those companies than crafting a whole new unit.
And at the same time, that kind of move would make for much greater technological parity between consoles and PCs. In the end, a move like what we're talking about here could be both good for companies and good for gamers. In fact, the only downside I could see from something like this is that it'd be a somewhat major shakeup for the industry itself.
Publishers and developers would have to be constantly updating their games and making sure that they could run on all available versions of a console. That could be particularly problematic since newer components, say two revisions down the line, might not play nice with some older pieces of software.
Still though, the inability to play some older titles would probably not be all that much of an issue for most. It'd be a relatively small price to pay on the consumer end, when what you're getting in return would represent better graphics, new features, and a lower price point… even if you'd have to drop some cash on a new console more often than you do now.
If a PS4.5 does come to pass in the next few months, it's going to be very interesting indeed to see just how the gaming populace takes to it. And when it comes down to the bottom line, that's really what dictates the path of events to come.