Is there an upgraded PS4 console heading to retail some time soon? It's looking more and more like the answer is a definitive 'yes'.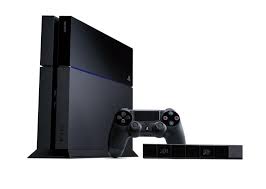 Reporting on the subject of an enhanced machine from Sony, website Giant Bomb claims to have confirmation from a few different sources that the rumored system is indeed on the way and has been codenamed Neo. And yes, it does look to boost the specs of the original PS4, which arrived on the scene less than three years ago, in 2013.
From what Giant Bomb says, the Neo will have the same hard disk as the original console, and an 8 core CPU. The differences start to show up when we talk about the 2.1ghz speed that that CPU will run at (the original was 1.6), the way zippier GPU, and the improved memory.
The Neo will also reportedly upscale current games to 4k resolution for those with supporting TV's,   but will take advantage of an exclusive mode built into all new games that will display the res natively. New PS4 discs will be playable on whatever PS4 console that you happen to have though, so no worries about not being able to play the latest games or titles having two SKUs.
Also worth noting, is that the Neo looks to have no real leg-up on the current PS4 when it comes to PSVR support. It had been rumored that there'd be so much extra horsepower under the hood of what we're now calling the Neo, that you wouldn't need the little external box the headset will ship with this Fall. That looks like it's not the case though.
Right now though, all this is rumor. So just remember to take everything about Neo with a grain of salt at present, since nothing's been confirmed as of yet in an official way. If Neo is a reality though, I'm sure that'll change soon enough with E3 right around the proverbial corner.
And this has to also make you wonder about the Microsoft rumblings of an upgraded Xbox One. Are we heading towards an 'upgrade era' in gaming, where we're basically getting simplified PCs? It would be interesting, that's for sure.
Source: Giant Bomb