A new indie title from Sassybots, Fragments of Him, is a narrative journey of a young man who has passed away. Play out moments of his life with his friends and family and experience what Will meant to them. Fragments of Him is sure to be a unique narrative as players will experience the story from a "second-person" point of view. Find out what happens to Will's partner, his ex-girlfriend and his grandmother as the player takes a heart-filled journey revolving around death.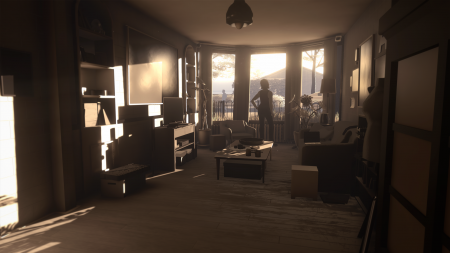 "We have been on an amazing journey since we started development at a game jam more than three years ago, and it is wonderful that players will soon be able to experience our story", said Elwin Verploegen, co-founder of Sassybot. "We are regularly overwhelmed by how our audience is moved by the game, and how they appreciate a title combining emotional honesty on a difficult topic with such an uplifting ending."
Fragments of Him will be available on Steam starting May 3 and will cost $19.99. Shortly after, the game will be released on consoles, Playstation 4 and Xbox One. Make sure to check out the trailer down below.