Fresh off the Outer Rim content pack, Star Wars Battlefront is about to take to the clouds.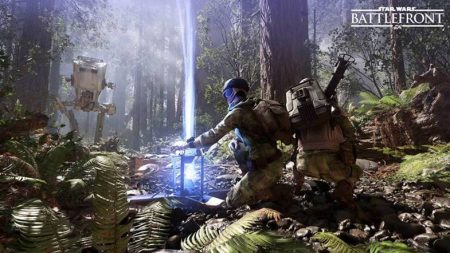 The second planned expansion pack in the series of post-release content hitting Star Wars Battlefront, the Bespin pack will deliver four new maps playable in all the game's modes. Ever seen AT-AT's marching though the streets of Cloud City? Yeah, well you will after you play this.
EA and developer DICE is promising that you'll also be able to zip around the skies in your fighters of choice, and battle through the famed carbonite-freezing chamber. There'll be two new hero characters as well, with Lando Calrissian and the bounty-hunter Dengar thrown into the mix, which'll eventually top out at 8 playable heroes when all packs are released.
New weapons, new star cards, and a new game mode are all set to be included in the new pack as well, which will officially arrive this coming June. It might have been slow going for a while in Star Wars Battlefront, but the content seems to be growing quite nicely at this point.