A well-established franchise, and one that's really just getting started mark this update from Ubi, who go on the record about the lack of an Assassin's Creed game in 2016 and what's happening with Watch_Dogs.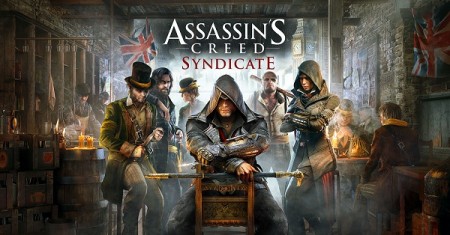 Investor-relations talks tend to reveal quite a bit about the gaming industry, and lots of nuggets that haven't been announced have popped up in them over the years… more lately it seems. Case in point this investor update from Ubisoft's Yves Guillemot.
First, and before we get into Watch_Dogs at all, let's talk Assassin's Creed. Guillemot has made it official- there will be no new flagship AC title here in 2016. The company is taking a year off from publishing the historical and more than a little stabby franchise, saying that they're "stepping back and re-examining" things.
MCV points out that this most likely stems from the fact that the last release in the series (Assassin's Creed: Syndicate) was met with a slow adoption rate by gamers. Sure it was number one in multiple markets, but it lacked the sales explosion that Ubi was probably on the lookout for.
None of this is to say though, that 2016 will be a slow year for all things AC. Remember that there's a (somewhat fantastic-looking) big budget motion picture on the way starring Michael Fassbender in the lead role, and there's probably going to be a new series of action figures to go along with that. Then there's the new-to-disc Assassin's Creed Chronicles that just hit retail as well, bringing the trio of side-scrolling digital titles to those who prefer physical media. So there's plenty of Assassin's Creed action to keep you occupied while you await that new game.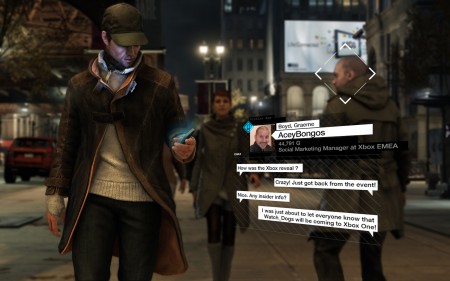 While Ubi was pretty descriptive on its thoughts about AC though, it was a tad more shadowy on the subject of Watch_Dogs. The publisher's other open-world action series, the original Watch_Dogs did better than they had hoped and scored well with gamers, despite some critical complaints. Personally, I loved it, so I guess I'm in the minority on that when it comes to the press.
Precious little info was carried across in the investor meet-up about WD though, save for the fact that Ubisoft is hard at work on the sequel and is looking to have it on the shelves before March of 2017. While that might mean that a Holiday release is possible though, I wouldn't get too excited till we at least see something about it from a more consumer angle. It could be that WD will be a post-Christmas release, landing some time in February of 2017 to take advantage of a time in the year that historically doesn't see all that many big games.
Swapping Assassin's Creed and Watch_Dogs in and out on a yearly basis could be pretty awesome. It would certainly give the respective teams more time to get their games together, and allow for a little distance between releases to get fans craving another go at the respective franchises.
Then again, and his is totally speculative now, there's actually a link between the games in their fictional universes (or should I say 'universe'?), which might hint at bigger things to come. The modern-day front company for Assassin's Creed's Templars, called Abstergo, actually appeared in an in-game email buried in Watch_Dogs. If I remember correctly, they were interested in buying into the security system that WD's version of Chicago was running.
So you never know, maybe there's a chance there that WD might just morph into that modern take on Assassin's Creed that people have been wondering about. Tying the two together, while it would sacrifice Watch_Dogs' independence as a series, just might provide for some epic storylines too, that could wind and weave themselves throughout AC's historical approach and WD's modern world. At the very least, it's worth a thought.
We'll have more on both games as it's announced.
Source: MCV