Gameboy Advance classic headlines another fairly drab week for Nintendo Download.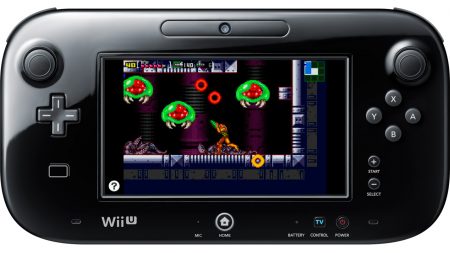 If you're in for the continually expanding Metroid presence on Wii U (pretty much everything short of a Metroid Wii U at this point), Metroid: Zero Mission hits the Virtual Console for the usual $8.
A few other relatively unknown eshop titles hit the eShop as well, including an Asteroid-esque shoot-em-up called n.e.o, or Near Earth Objects (#3), ball-rolling puzzle game The Perplexing Orb ($4), and Hoplite Research's Space Hulk ($30), a turn-based strategy game featuring the Warhammer 40,000 universe.
Otherwise, there's the promise of sales (up to 30% off) with the three-week long Winter Warm-Up Sale! as well as a couple other discounts on Atlus titles Code of Princess and SMT Devil Survivor 2: Record Breaker and Sega's Sonic & All-Stars Racing Transformed.
From Nintendo:
This week's Nintendo Download includes the following featured content:
Virtual Console on Wii U

Metroid: Zero Mission – Space bounty hunter Samus Aran is sent on a lone mission to infiltrate the fortified planet of Zebes. In this Game Boy Advance classic, traverse through the mazelike base of operations for the Space Pirates, gaining access to powerful upgrades and items for your weapons and suit. Locate Mother Brain, and put a stop to the replication of Metroids!

Nintendo eShop on Nintendo 3DS

Lionel City Builder 3D: Rise of the Rails – Create your own world and drive your custom-built train right through it in the Lionel City Builder 3D: Rise of the Rails game, released exclusively on the Nintendo 3DS system. The game's innovative design includes a creative virtual sandbox, strategic missions and city simulation, all of which are perfect for train lovers and gamers alike with a dose of Lionel fun that is guaranteed to be off the tracks. Click here to view a trailer for the game.
Nintendo eShop sales:
Nintendo eShop on Wii U and Nintendo 3DS
Nintendo eShop on Wii U
Nintendo eShop on Nintendo 3DS
Activities:
You have a new client waiting! Louie is looking for a home designer to help decorate his place. In the Animal Crossing: Happy Home Designer game, you can fulfill Louie's request and receive new and unique items for your catalog. This gorilla, who is a fan of the Mushroom Kingdom, is available for a limited time via the SpotPass feature, so check the in-game Nintendo 3DS system on the second floor of Nook's Homes to meet him and take him on as a client.
Also new this week: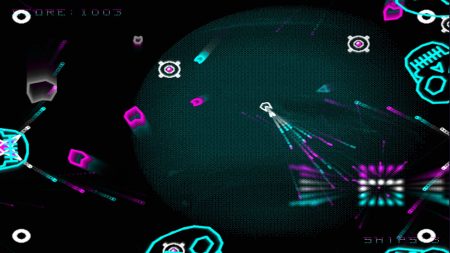 In addition to video games available at retail stores, Nintendo also offers a variety of content that people can download directly to their systems. Nintendo adds new games weekly to the Nintendo eShop on the Wii U console and the Nintendo 3DS family of systems, the Nintendo DSi™ Shop for the Nintendo DSi system and the Wii™ Shop Channel for the Wii console.
The Nintendo eShop is a cash-based service that features a wide variety of content, including new and classic games, applications and demos. Users can add money to their account balances by using a credit card or purchasing a Nintendo eShop Card at a retail store and entering the code from the card. All funds from one card must be loaded in the Nintendo eShop on either Wii U or the Nintendo 3DS family of systems, but can be used in either Nintendo eShop if the systems are linked to a single Nintendo Network account.
The Wii Shop Channel offers games and applications and uses Wii Points™, which can be purchased via the Wii Shop Channel. The Nintendo DSi Shop offers games and applications and uses Nintendo DSi Points™, which can be purchased in the Nintendo DSi Shop.
Remember that Wii U, Wii, Nintendo 3DS, Nintendo 3DS XL, Nintendo 2DS and Nintendo DSi feature parental controls that let adults manage some of the content their children can access. For more information about this and other features, visithttp://www.nintendo.com/wiiu or http://www.nintendo.com/3ds.