Watch the stage get set for the brand new episodes of the X-Files, while catching up on your X-lore in short order.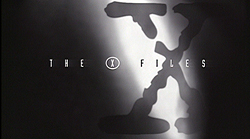 There's not a lot here, and there's nothing that'll really give you an inkling as to what's been happing since the original run of the show ended. You won't get any hints as to what'll be in these new episodes either. But even with all that 'nothing', this little one-minute intro segment is still worth watching if you're a fan or not.
If you're already a follower of creator Chris Carter's baby, then the clip will definitely make you feel a little nostalgic, and probably draw a smile from you. And if you've never ever seen this classic staple of the genre before, then this is even better, as the bit will give you the 'in short' history of the phenomenon.
Hit this link to check it out, and then chime in if you so desire, and let your thoughts on the show and the revival be heard. Do you still believe? The two-night premier event kicks off at 10pm eastern time on January 24th after the NFC championship gam, and then continue into Monday, the 25th, when the story picks up at 8pm eastern.