We haven't heard anything about how many Xbox One's are out there in the wild since November of 2014, but a little over a year later we finally have something to go off of.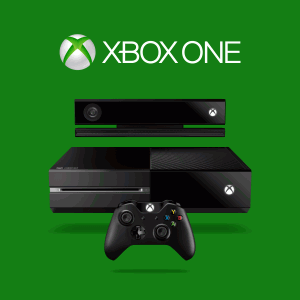 I honestly thought, being that Microsoft hadn't elected to report its sales numbers in some time, that the Xbox might have been in some pretty bad territory. After all, if things were great, you'd think Microsoft would want to boast about them, right? Well, apparently the answer is yes and no.
According to GameSpot, Microsoft recently revealed a bunch of info as to the state of users and Windows 10, Windows 10 Phones, and the Xbox One. In there, the company brought to light that some 18 million individual Xbox One consoles were powered on over the last month. It's a number that basically equates to an install base (though it's probably a little shy of the real total), and a number that's, by the way, pretty great.
Yes, Sony recently announced that the PS4 has sold (effectively) 36 million units globally, but you've kind of got to accept the apparent fact that the PlayStation 4 is a juggernaut and it seems like everyone and their mother has one at this point. Smoke and mirrors announcement/launch or not, the console's a phenomenon and there's little else that should be compared to it- and yes, I'm being serious.
But back to that '18 million' number, because it really is pretty impressive. For starters, the Xbox One has managed to see at least that many systems sold in the face of the aforementioned PS4-beast. Now keep in mind, the Xbox 360 sold 'only' 80 million consoles globally through 2013, which was the year the Xbox One released. That's effectively a lifetime number for the 360, a console that's widely recognized as one of the 'greatest' of all time, and a console that was numero uno in sales in the US for 32 months straight.
In two years, the Xbox One sold about 20 million (if we round that number up a bit for argument's sake). And that equals up to a quarter of the 360's lifetime sales. While I don't think that this current console generation will last quiet as long as the last one did, the numbers compare favorably. If you were to assume zero growth for the Xbox One over it's lifetime, it'd finish up its life right on par with the Xbox 360.
Remember that the 360 is considered a success. So to say at this point that the One is not a success would be, well, not right to put it mildly. Now, if the thing spirals downward and fades into oblivion, I could understand some heavy criticism. As it stands though, the One has had a fantastic Holiday season (according to Microsoft), and seems to be on an upswing.
And while I would caution fanboys about getting too excited, that's a great thing for not only the line, but also gaming in general. Nothing is going to knock the PS4 off its pedestal at this point, short of an act of god, but to have a second place console that sells solidly and actually provides some competition is a necessity if we want to continue to see some kind of competition and innovation in the arena.
What the future holds for the Xbox One is a mystery of course, though it's doing well in its first-runner-up niche and Microsoft has already said that the series of consoles isn't over and done with after this generation. So there is a future here and a present as well, is what I'm saying. I happen to like my Xbox One quite a bit, and play it a good deal more than my PS4.
That's thanks to three facts really; that I haven't seen all that many Sony exclusives (that I'm into) release as of yet, that I like the Xbox controller a lot more than the DualShock, and that and that I'm way more addicted to Gamerscore than Trophies.
What say you though dear readers? Do you have both consoles? If so, which do you use more and why? If not, what made you go with the one that you bought into?
Source: MCV