Well this is either a very bad sign or a very good sign for fans of Valve's Half-Life series.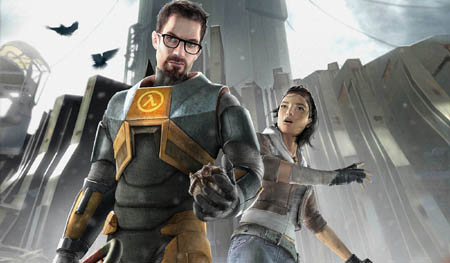 According to a story published by industry website Develop, writer Marc Laidlaw is no longer employed by Valve. Laidlaw  penned not only the original story for the first Half-Life, but also the game's blockbuster sequel and the pair of expansion packs that continued the story up to the cliffhanger that it currently still rests on.
The scribe told a fan, who had emailed him about the status of the long-awaited HL3, that he had left Valve for "personal reasons" and therefor couldn't comment on the game. He more or less explained that he was tired of the process of making games in his return email, and that he would be returning to more personal projects for the time being.
So with Laidlaw no longer at Valve, we have to wonder what that means for Half-Life 3. He did mention the process of development, which makes me believe that he left in the midst of work on something. Could that 'something' have been HL3? Possibly. Then again, it could have been something else pretty easily too, including something completely unrelated to Gordon Freeman's video game adventures.
The bottom line is that we don't really know what's happening with HL3 right now, which should be no breaking news for anyone. If there is something in the offing though, I have to imagine that we'll be finding out sometime soon. E3 is on the way, and there's sure to be talk about the game as there is every year.
I wish we had something better to report about the game, but for now it's more 'wait and see' for all of us.
Source: Develop